NAHL alum Stu Bickel making the most of NHL debut
December 24, 2011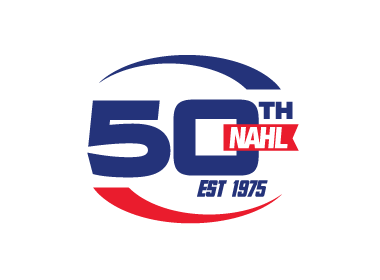 In 27 games for the Connecticut Whale of the AHL this season, defenseman Stu Bickel had one goal and three assists. It was not a slump. At no time in his hockey life has Bickel registered more than 20 points in a season, and that total came with the Southern Minnesota Express of the North American Hockey League (NAHL) in 2005-06.
That season, Bickel led the Express to the NAHL Central Division title along with a trip to the NAHL's Robertson Cup Championship tournament and you could tell he was something special.
In three games for the New York Rangers, Bickel has four assists, including the two he registered Friday night in the Blueshirts' 4-2, Winter Classic preview victory over the Philadelphia Flyers. A fine introduction to the NHL.
"Freakin' Bick," said a pleasantly surprised New York coach John Tortorella. "He plays nine minutes, gets a couple of points. How many points does he have now, four?"
Tortorella had his stats right, including Bickel's 9:04 of ice time on Friday night. The 25-year-old made the most of that time, not least with the two pucks he sent toward the net for Derek Stepan and Ruslan Fedotenko to redirect for the Rangers' first two goals. Bickel was credited with a game-high six hits, and it was an open question as to how much of the blood on his face after the game belonged to him.
"That's something I'm gonna bring every night," Bickel said. "It's not like I go into certain games thinking about (being physical) more than others. It's part of my game, and our team identity, as well."
The Chanhassen, Minnesota native went on to play one season at the University of Minnesota before signing a professional contract with the Anaheim Ducks in July 2008. He was playing in the AHL for the Connecticut Whale at the time of his call-up and had recorded four points (1g, 3a) and 80 penalty minutes in 27 games this season.