Bismarck ready to take on Russian Red Stars on Wednesday
December 21, 2011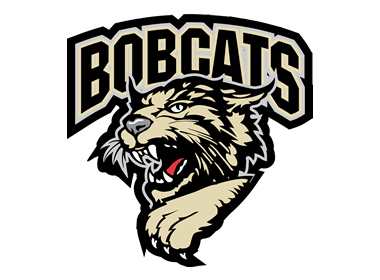 Technically, it's just an exhibition game. But in reality, the Bismarck Bobcats have had Wednesday's home game against the Russian Red Stars circled on their calendars since it was announced in August.
The opportunity to play a high-caliber team from overseas makes it worth shortening Chrismas break a little bit.
"For the guys, there's a lot of emotion," Bobcats coach Layne Sedevie. "And I think once they come to the rink and see the red, white and blue hanging there, it's going to go to another level."
The Red Stars hail from the MHL, a junior league that spans Russia, Belarus and Latvia and serves as the feeder system for the KHL, Russia's premier professional league.
The Red Stars are on an eight-game tour that began Saturday in Grand Forks against the University of North Dakota. They will face six college teams and two teams from the NAHL. The Red Stars lost to the Fighting Sioux 5-1. However, on Monday night they got the best of the Alexandria Blizzard, 5-1.
Last season the Red Stars made their first tour of the United States, posting a 4-1 record against college teams. The only loss came against Yale, then the top-ranked team in the country.
Sedevie said he planned on taking in the Red Stars' game against Alexandria on Monday and watching the film of the Sioux game.
"I know they're a pretty big team," Sedevie said. "Everybody says they have pretty good skill, which is what you would expect from a European team."
Bismarck has been the venue for a couple of other games featuring foreign opponents. In 1993, the Bismarck Bullets, a junior team, hosted the Russian Red Army juniors 19-and-under team. The Bismarck Express also hosted a Czech Republic team that featured future NHL star Radek Bonk.
Just shy of the midpoint of their 60-game schedule, the Bobcats have gone 23-5-1 and opened up a 12-point lead in the Central Division. The game with the Red Stars is a reward for hard work.
"It's an exhibition game, so we'll dress everybody who is healthy for the game," Sedevie said.
All reserved seating for the game has sold out, though standing room tickets are still available. The game will be televised on KXMB, with Bobcats radio announcer Paul Teeple handling the play-by-play and former Bismarck High School and UND standout James Massen doing color commentary.
Fans can watch the game in HD via FASTHockey. Face-off is at 7:15pm (central time)