North Stars Schempp commits to Ferris State
December 2, 2011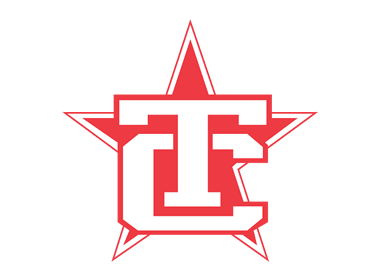 It's about 85 miles from Centre ICE Arena to Ferris State University, but it seems a lot closer. Kyle Schempp, a rookie center from Saginaw, Mich., became the latest Traverse City North Stars player to commit to FSU, making it eight in less than three years.
Schempp, a 6-1, 180-lb. Compuware product, was Traverse City's first-round pick in the 2011 North American Hockey League (NAHL) Draft in the spring, and has more than justified the selection with six goals and six assists through 20 games, including a trio of power play markers and a pair of game-winning tallies. He was a targeted by several collegiate programs, and found a comfort zone at Ferris.
"I think it was the best fit," he explained. "The style they play, the system they play within seemed like a good place for me. And academically, it was the right fit as well. The staff seems very supportive, and the coaches and players can teach me how to play at that next level."
Schempp played 40 games with Compuware during 2010-11, scoring 21 goals and assisting on nine others, but it was his all-around acumen that drew the attention of Stars head coach Fournier and GM Anthony Palumbo.
"He's very gifted offensively," Fournier said. "Kyle has that knack for making things happen. He plays tough and physical, and has really developed in is own end. He was a high-end midget player, and he had been drafted in the USHL so we took a bit of a chance in picking him, but fortunately for us he ended up here. He's really a well-rounded player."
Schempp, currently a senior at Traverse City Central High with a 3.75 GPA, has long eyed a career in athletic training - a degree he'll pursue at Ferris. He says he'll apply the lessons learned at the midget and junior levels on and off the collegiate ice. "It's about putting in the work, day-in and day-out," Schempp surmised. "And if you're not ready to work, there won't be a place for you to play."
By the time Schempp arrives at Ferris State, it's possible that more than a quarter of the Bulldogs roster will consist of North Stars alums – Garrett Thompson, C.J. Motte, Travis White, and Andy Huff are currently playing for FSU, while Zack Dorer and Seth Adams have also committed for future enrollments (Kyle Bonis is a currently in his junior season at FSU). "I haven't played with those guys," Schempp said. "But I got to meet a couple when I was down on a visit. It says something that so many guys (from TC) have gone on to play there and do well."
Schempp cites a laundry list of people who have been influential in his playing career, including a support system at home. "All the coaches and teammates I've had, the family and friends – they've all helped push me to get better, and have helped me get this opportunity. Nobody makes it in hockey without them."