Gongshow Flow of the Month winners announced
December 1, 2011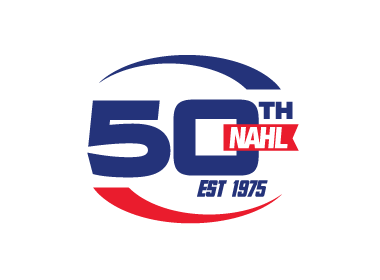 The North American Hockey League (NAHL) announced its Gongshow Flow of the Month winners for the month of November. This month the NAHL honored two players, Evan Janssen from the Alaska Avalanche and Alec Hajdukovich from the Fairbanks Ice Dogs.
Janssen was honored thanks in large part not only to his sick flow, but also his beard and mustache which were grown in support of Movember. Janssen is also having a great year on the ice as he currently leads the 1st place Alaska Avalanche in scoring.
Hajdukovich was honored because of his thick flow which has a wavy, full-bodied look to it. Hajdukovich is no slouch on the ice either as he currently tied for 3rd in the NAHL in goals with 17 and earlier this month, announced his commitment to play NCAA Division I hockey at Alaska-Fairbanks.
Gongshow is the exclusive sponsor of the Flow of the Month promotion on the NAHL and Gongshow Twitter sites @NAHLHockey and @GONGSHOWGEAR. Fans and players alike are encouraged to submit photos of their best 'hockey hair' or 'flow' via Twitter and at the each of every month during the regular season, one fan and one player winner will be recognized on NAHL.com.
The NAHL is now accepting nominations for Flow of the Month for December. Holiday flow is some of the best flow out there because it is getting cold outside and the hair is starting to really grow for the winter months.
Gongshow Gear Inc. (Gongshow) is the Official Lifestyle Hockey Apparel of the NAHL. Gongshow is also the sponsor of the NAHL TV platform on the new NAHL website. In addition, Gongshow will be the title partner of the NAHL Lifestyle Player of the Year for Community Service Award given away at the end of the season to the NAHL player who best represents himself within his community combined with a positive lifestyle.