Blizzard's Williams earns National honor
December 1, 2011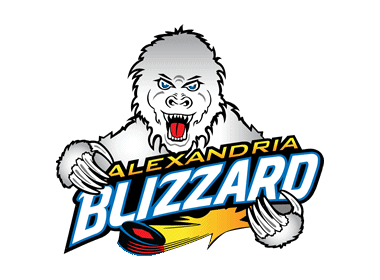 Special by Eric Morken, Alexandria Echo Press
Alexandria Blizzard forward Thomas Williams was recently named the Fellowship of Christian Athlete's Heart and Soul Athlete of the Month for November, an award that has as much to do with his approach off the ice as on it.
Williams was voted the Blizzard team captain early this season, evidence that he has earned the respect of his teammates heading into his second year with the organization. The same traits that earned him that respect was recognized by FCA Hockey for the national award that is determined based on a player's work ethic, sportsmanship and excellence on and off the ice.
"It was quite an honor," Williams said. "It kind of drives you to keep going. It really means that people are watching you, makes you think about your character and how you need to [conduct yourself] every night."
Williams was recognized by those in FCA Hockey during a week-long camp in New York last spring. The camp featured high-level players and coaches as four teams, three from the United States and one from Canada, competed in a round-robin tournament before a champion was crowned.
Blizzard head coach Doc DelCastillo has seen the leadership qualities in Williams from the time he joined the team. Williams leads a weekly Bible study group for some of his teammates. It's something he said has helped the players get to know each other on a different level.
"It's nice when you have someone like that," DelCastillo said. "He stands for the right things, and he stands up for our team. It's just nice to see a young man like that get recognized for who he is as a person."
Read the rest of the story here.