Avalanche now alone in 1st place with 4-1 win on Tuesday
November 23, 2011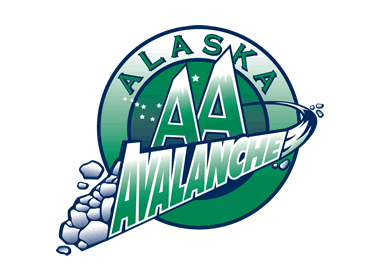 Dawson Creek 1 @ Alaska 4 - The Alaska Avalanche moved into sole possession of 1st place in the NAHL's West Division with a 4-1 win on Tuesday night at the MTA Events Center in Palmer.
After a scoreless 1st period, the Avalanche broke open the game in the 2nd period, thanks to a pair of goals from forward Kevin Novakovich. Jesse Kessler assisted on both goals as the Avalanche outshot the Rage 16-5 in the second frame. Dawson Creek would outshoot the Rage 11-7 in the 3rd period, but only could manage one goal off the stick of Ryan Matthews.
The rest of the way Avs goaltender Bodhi Engum was equal to the task, making a total of 21 saves on the night. Meanwhile, Alaska would score two more goals in the 3rd period off the sticks of Cobi Smith-Mass and Jordan Watt. Wehebe Darge picked up two assist on the night for the Avs. Edward Dyson made 26 saves in the loss for the Rage.
Dawson Creek has one more chance to try and salvage a win during the final game of the three-game series on Wednesday, November 23rd in Alaska. The Avalanche winning streak is now at six games as they hold a two point lead in the West Division with 33 points, two more than Kenai River's 31 points.