NAHL enhances social media platform in partnership with Wayin
NAHL fans get to voice their opinion through interactive games
November 22, 2011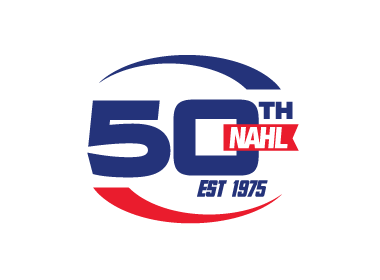 FRISCO, TEXAS – The North American Hockey League (NAHL) is pleased to announce their partnership with Wayin, a new mobile engagement service being made available by the NAHL through their social media outlets. The application went live today on the NAHL website at www.nahl.com.
Fans can not only access Wayin from the NAHL website, but also from the NAHL Facebook page, at www.wayin.com or download the free Wayin mobile application (iPhone or Android). Wayin lets the fan voice their opinion by commenting and 'waying in' on images and questions that will spark humorous, passionate and lively conversation within the NAHL community. Friends, family, and teammates will now be able to track their favorite teams and players and Wayin on the game-winning goal or a hot sports opinion.
The Wayin application on the NAHL website is currently located just below the headline stories. "I think Wayin is a unique and interactive way for fans to voice their opinions and become an active part of topics that surround the NAHL on a daily basis," said NAHL commissioner Mark Frankenfeld. "It enhances the user experience and it something we see growing in popularity as more and more people become familiar with the application."
"Wayin is extremely pleased to partner with the NAHL. As a father with four sons playing travel hockey, I know first-hand how much your teammates, coaches, team, rivals, league and fans become key components of your life during the season," said Scott McNealy, Wayin Co-Founder and Executive Chairman. "Wayin will be a wonderful way for all of these groups to interact and Wayin on their views as the season progresses. We are excited to have the NAHL site up and operational and look forward to having each of the 28 teams take part as well. "