1st place Bulls drop Jacks in lone NAHL game on Thursday
November 18, 2011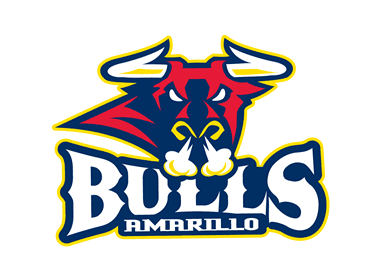 Amarillo 8 @ Odessa 2 - Five goals in the opening period powered the Amarillo Bulls past the Odessa Jackalopes 8-2 for their 16th win of the season. The victory pulled the Bulls out to a four point lead over second place Texas Tornado with the two teams set for a big showdown on Friday and Saturday night at Dr Pepper Arena in Frisco.
The Amarillo Bulls scored five goals on 19 shots and chased starting goaltender Connor Hellebuyck. Greg Gibson got the scoring started just 77 seconds into the game with his second in a Bulls' uniform. Omar Mullan and Brooks Behling added assists on the goal.
The Bulls were awarded a penalty shot shortly after on a scramble in front of the net as an Odessa player covered the puck in the goal crease. Greg Gibson took the shot for the Bulls but was denied by Hellebuyck. However, that didn't stop the Bulls as Karl Beckman wired a slap shot home on that same power play to make it 2-0. Tyler Deresky and Matt Johnson had assists on the goal.
The offense kept coming and this time Clint Carlisle who was left alone and scored at the 7:31 mark from Brooks Behling. The Bulls added two more at the end of the period. First, Brooks Behling shorthanded with a bullet from inside the blueline with help from Brandon Lubin. TJ Sarcona made it 5-0 when he scored in the high slot area at 17:35 from Matt Johnson and Clint Carlisle.
The second period was full of power play opportunities for both teams. The Bulls made it a 6-0 game when Joe Kozlak scored on scramble in front of the net from Greg Gibson and Omar Mullan. The Jackalopes got on the scoreboard on a shot from the face off dot from Tyler Poulsen. Amarillo outshot Odessa by a 2 to 1 margin -- 35-15 through 40 minutes.
The Bulls hard work continued in the third period when Michael Erickson scored a pair of goals just over three minutes apart. Darren McCormick, Tyler Deresky, Matt Johnson and TJ Sarcona picked up assists on those goals. The first one was even strength and the second was via the power play. Odessa scored a power play goal to round out the scoring.
The Amarillo Bulls outshot the Jackalopes 44-23. The Bulls had three power play goals on six opportunities, while Odessa netted one goal on six power play attempts.