NA Now: Maryland Black Bears
August 23, 2023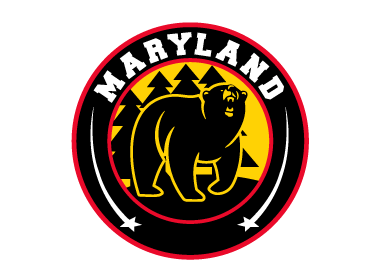 The NA Now series features a look at all 32 teams in the NAHL for the 2023-24 season, with a new team being highlighted daily, leading all the way up until the start of the regular season. NA Now looks into each NAHL team including interviews with all the head coaches in the NAHL, as they provide fans with their expectations and outlook for the season, including taking a look at their strengths as a team and thoughts on the league. It will also take a look back on last season and how each team fared and what they accomplished.
Maryland Black Bears
Head Coach: Clint Mylymok (6th Season)
2022-23 record: 60 GP, 40-15-4, 85 pts. (1st in the East Division)
2022-23 leading scorer: Christian Catalano (57 points)
2023 Playoffs: Won the East Division. Lost to Austin in Robertson Cup Semi-Finals, 2 games to 1
2023-24 Division: East
First regular season game: Friday, September 8th vs. Johnstown Tomahawks
Home opener: Friday, September 8th vs. Johnstown Tomahawks
It was a dream run and magical season for the Maryland Black Bears, who found the magic formula for team and organizational success in 2022-23. The Black Bears set a franchise record with 40 wins and 85 points on their way to their first ever East Division regular season title. The Black Bears were one of only two teams in the NAHL last season to win 40 or more games. The other was the eventual Robertson Cup Champion, Oklahoma Warriors. In addition, to the East title and 40 wins, the Black Bears led the way with NCAA commitments, as they finished the season with 15 players committed to NCAA Division I schools.
"It was a special group of players and coaches that we had. We had a lot of talent and some great team leadership. There was perfect chemistry with some guys who were more serious and others that were more on the lighter side. It was unfortunate to get so close to winning the cup and falling a win short of being in the title game, but it was good for our team and organization to experience it and hopefully gives us some momentum heading into this year," said head coach Clint Mylymok, who enters his 6th season behind the bench.
The Black Bears made their first appearance at the Robertson Cup and made it an exciting one as they fell just a win short of making the Championship Game, losing to the Austin Bruins in the best of three Semi-Finals, 2 games to 1. "We had some great accomplishments last year. From where we started to where we are now is incredible. We just want to keep building and evolve every year. We are doing things the right way and it starts with our ownership group giving us the resources we need to be successful," said Mylymok.
The Black Bears will be one of the favorites to win the East Division thanks to 12 returning players from last year's team. However, five of the six top scorers are off to the NCAA, which meant that the team had big holes to fill. "We lost a lot of points defensively on the back end, so there was a big focus to replace those guys. Up front, the loss of guys like Christian Catalano and Brad McNeil is big, so the next wave of players will need to step up and replace all that production and leadership. We like guys with a lot of character and guys that are hard to play against, so that was the focus in the off-season," said Mylymok.
Watch: NA Now video interview with Clint Mylymok
Up front, the highest returning scorer from last season is Alaska-Anchorage recruit Dimitry Kebreau, who had 41 points, including 25 goals last season. Air Force Academy recruit Samuel Stitz is also back as a returning forward after putting up 37 points in 51 games played last season. The Black Bears also return forwards Jesse Horacek (25 points) and Riley Ruh (14 points).
Mylymok said the team also expects big things from some newcomers, including Jeremi Tremblay, who was Maryland's 1st round pick in the 2023 NAHL Draft. Committed to Sacred Heart University, Tremblay is coming off a 27-goal and 55-point season in only 44 games with the Flin Flon Bombers Jr. A team in Canada. Forwards Luke Janus and Ray Hamlin also join the team after both played Jr. A in Canada last season.
All the new guys can play a complete game and produce, so it's going to be exciting to watch what they can do. Everyone is all in and we are looking to pick up where we left off last season," said Mylymok. "Our fans and the community has been fantastic. We knew right away it was going to be something special. We have an intimate venue and it'd loud and really provides us with a true home ice advantage. Our former players love coming back and there is a special bond there with our fans and billet families."
Mylymok said that he is looking forward to the start of the season and playing in the NAHL Showcase. "The Showcase is a whirlwind. I think the biggest challenge is explaining to them what it is truly like. Players are going all out and the pace of games is incredible because everyone is trying to make a big statement to open the season. It is a first chance to make an impression and guys are excited, nervous, and in some cases, still trying to make the team. It really is a remarkable event."
Next Up: Minnesota Wilderness