Wolverines name Nick Walters as Head Coach
May 16, 2023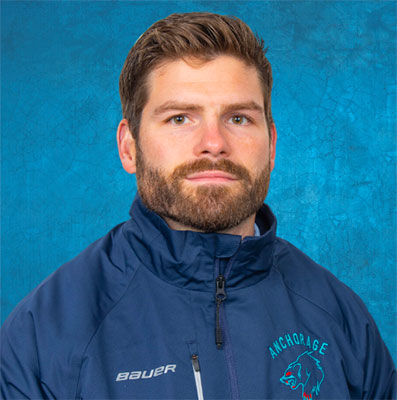 The Anchorage Wolverines of the North American Hockey League (NAHL) are pleased to announce that Nick Walters has been hired as the third head coach in Wolverines history, replacing former Head Coach Evan Trupp who recently accepted an associate coaching job with the Muskegon Lumberjacks in the USHL.
Walters was with the team as an assistant coach for the 2022-23 season. Anchorage has a record of 28-24-8 with him on the bench.
A graduate of Chugiak High School just north of Anchorage, Walters is excited to be the bench boss in a hockey community where he was raised.
"I'm humbled that Keith Morris and the rest of management have put their trust in me to take over as head coach of the Anchorage Wolverines. I'm excited for the opportunity to not only be a head coach, but be the head coach of the team that represents my hometown community," said Walters. "I think it's a special opportunity and I'm looking forward to getting started this off-season to prepare for the upcoming year."
"We are extremely pleased to have Nick as our next Head Coach," said Keith Morris Director of Hockey Operations. "He is an individual who worked for good coaches at the University of Alaska, Anchorage and showed commitment living on the road and out of a suitcase when he was part of the Women's US Olympic team coaching staff."
Morris expressed a great deal of optimism for the upcoming season with Walters leading the team. "We could not be happier to elevate him to the Head Coach after Evan moved on. We are in good hands."