Johnstown Tomahawks announce new ownership group
May 10, 2023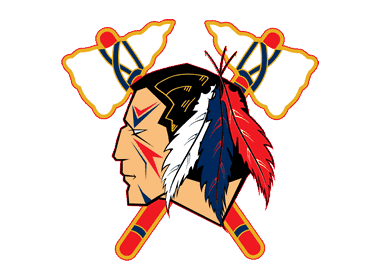 The North American Hockey League (NAHL) has announced that its Board of Governors has approved the application and transfer of membership of the Johnstown Tomahawks to Tomahawks Hockey Partners, LLC, who has purchased the team from Jim and Rick Bouchard.
Tomahawks Hockey Partners, LLC is led by an investor group comprised of majority owner, John Koufis and local Johnstown minority owners Johnstown Hockey Group II, who will stay on as a part of the ownership change and include, Craig Saylor, William Polacek, John Polacek, Gary Poborsky, William Bahorik, Daniel Thompson, and new local minority owner Christopher Martella.
The Tomahawks have enjoyed a large amount of success since joining the NAHL in 2012. In 11 seasons of NAHL competition, the team has put together a 357-226-62 record and advanced almost 120 players onto NCAA hockey. The Tomahawks best season in the NAHL came during the 2018-19 campaign when the team won the East Division regular season title with a record of 47-9-4. The team won the East Division Playoff title and advanced to the Robertson Cup Championship, where they fell to Fairbanks 2-1 in the Semi-Final series. Back in 2015, Johnstown, PA won the Kraft Hockeyville contest and received $150,000 in facility upgrades. The Tomahawks have been named the NAHL's Organization of the Year in 2012-13 and again in 2018-19.
"Tomahawks Hockey Partners is thrilled with this announcement. Johnstown has a very significant and unique historical relevance connected to the game of hockey. The ownership group shares a deep passion for this history. We look forward to working with the current team staff and everyone in the community to keep the Johnstown Tomahawks a continued source of pride for the entire region and to help deliver a 1st class entertainment experience at the iconic War Memorial," said Koufis. "Most importantly, the entire organization – owners, business, and hockey operations ‐ will be laser focused, working diligently and tirelessly with the number one priority, our current and future players. The mission is to create an environment for our players to develop on and off the ice to help these players achieve their hockey goals by providing a NAHL experience they will remember fondly. We would also like to recognize and say thank you to Jim and Rick Bouchard for all their contributions in bringing hockey back to the region. Our entire group is honored and humbled to continue the journey they started back in 2012."
"We are grateful to Jim and Rick Bouchard for bringing the Johnstown Tomahawks to life and pioneering the way for the NAHL to strive in the northeast," said NAHL Commissioner and President Mark Frankenfeld. "They started something great back in 2012 and not it's up to the new group to build on that 11-year history of community initiative, great fan engagement, player development and most important of all, player advancement."