Maine Nordiques announce new ownership group
May 5, 2023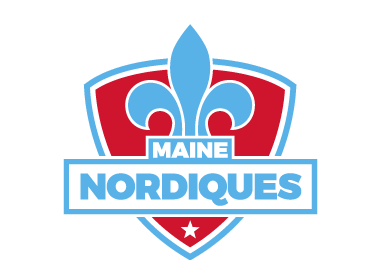 The North American Hockey League (NAHL) has announced that its Board of Governors has approved the application and transfer of membership of the Maine Nordiques to Shift Sports Entertainment, LLC who has purchased the team from Darryl Antonacci, MD.
Shift Sports & Entertainment spokesperson Darren Anderson confirms the team will renew their commitment to the City of Lewiston and continue to play and be based out of The Colisee, where they will execute a new five-year lease and retain current Colisee staff.
Anderson, who has owned and operated Accu-Brick a hardscape company for 25 years, is also co-owner of the new hockey rink in Greer, South Carolina, The Ice Station. He grew up playing minor & high school hockey in North Bay, Ontario. He played Junior in Sudbury and Niagara Falls and went on to a very successful collegiate career at Iowa State University and would later be inducted into the hall of fame.
"We are thrilled to be part of the Maine Nordiques organization," said Anderson for Shift Sports and Entertainment. "Watching the Nordiques compete for an East Division Championship solidifies how excited and committed we are to continue building on the success of the team and the academy program, and to providing the best possible experience for our fans and players."
"I want to thank Dr. Darryl Antonacci for his years of dedication to the NAHL family. He impacted so many players' lives, giving them an opportunity to grow and succeed both on the ice and in the community," said NAHL Commissioner and President Mark Frankenfeld. "I look forward to working with the new owners and am very excited to see them continue with the Nordiques great brand and rich tradition that has been established."