10 players with NAHL ties on final NHL Central Scouting rankings
April 19, 2023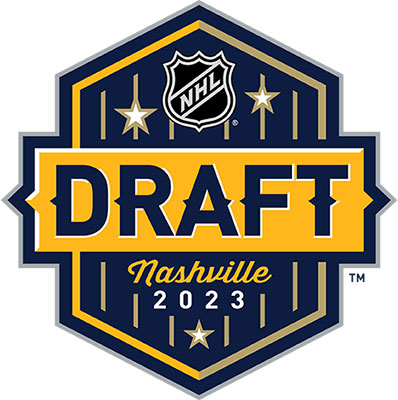 The North American Hockey League (NAHL) is pleased to announce that several players have been recognized on the National Hockey League's (NHL) Central Scouting's final ranking of North American skaters and goalies for the 2023 NHL Draft.
The list this year includes 10 players with NAHL ties, including six that played in the league during the 2022-23 season.
North American skater rankings
North American goalie rankings
2022-23 NAHL Skaters on the list
#99 Chase Cheslock, D, St. Cloud Norsemen
#127 Chris Pelosi, F, Janesville Jets
#153 Cayden Casey, F, North Iowa Bulls
2022-23 NAHL Goalies on the list
#6 Adam Gajan, G, Chippewa Steel
#20 Cameron Korpi, G, Oklahoma Warriors
#22 Patriks Berzins, G, Danbury Jr. Hat Tricks
Former NAHL Players on the list
#117 Aaron Pionk, D, Waterloo (Minnesota Wilderness, 2021-22)
#118 Eric Pohlkamp, F, Cedar Rapids (Minnesota Magicians, 2020-21)
#149 Kaden Shahan, F, Sioux City (Chippewa Steel, 2021-22)
#150 Gavyn Thoreson, F, Waterloo (Minnesota Wilderness, 2021-22)
The final rankings feature the top 224 skaters and 32 goaltenders in North America as well as the top 140 skaters and 10 goaltenders internationally.
In its 48th year of operation, NHL Central Scouting provides evaluation and scouting of draft-eligible players to NHL member clubs. Headed by Director of Central Scouting Dan Marr, NHL Central Scouting employs eight full-time scouts throughout North America.
The 2023 NHL Draft is scheduled from June 28-29 and will be hosted by the Nashville Predators at Bridgestone Arena in Nashville, Tennessee.
Over 40+ NHL scouts, including those from NHL Central Scouting, were on hand at both the NAHL Showcase back in September scouting players at the NAHL Showcase and also the 2023 NAHL Top Prospects Tournament in February.
So far this season, the NAHL has had 243 NCAA commitments, over 90% of which are NCAA Division I commitments.