Mountain Kings name Robichaud as first Head Coach
April 4, 2023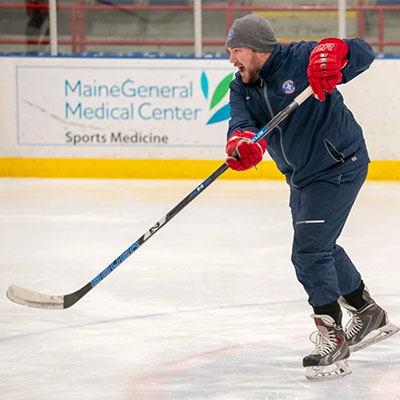 The New Hampshire Mountain Kings of the North American Hockey League (NAHL) are pleased to announce that Cam Robichaud has been hired as the first head coach in franchise history.
The native of Auburn, Maine, is a familiar face to those in the NAHL and NA3HL. Robichaud had previous NAHL experience with the Maine Nordiques during their inaugural season in 2019-20.
Prior to that, he was the head coach for the NA3HL's L/A Nordiques/Fighting Spirit from 2016-19. He led the L/A Nordiques to the Fraser Cup Final in 2019.
"I feel really fortunate that I am getting a second opportunity to help build an expansion team," Robichaud told Nathan Fournier of the Sun Journal. "Like anything in life that you do, you reflect on, take the good, and you look at areas that you can improve upon. In the North American league, you don't fully understand until you have been a part of it. I have been fortunate to be a part of it and gained experience and understand what the league is about."
"We are proud to announce that we have hired Cam Robichaud to be our first head coach in franchise history! His experience will be vital for the team having early success in the NAHL," said New Hampshire Owner and Governor Chris Brown.
Robichaud lives in Auburn with his wife Annalise and their three children, Beau, Roman, and Holland.