NAHL team in Hooksett, NH approved for the 2023-24 season
March 16, 2023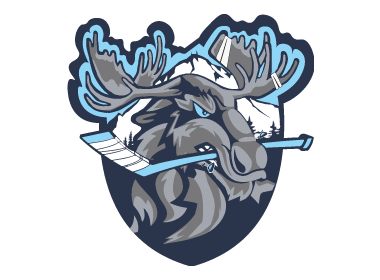 The North American Hockey League (NAHL) has announced that its Board of Governors has approved the membership application for an NAHL team in Hooksett, New Hampshire owned by the New Hampshire Hockey Club, LLC, an entity owned and operated by managing partner, Chris Brown.
The team will be known as the New Hampshire Mountain Kings and will compete in the East Division beginning in the 2023-24 season out of the Tri-Town Ice Arena in Hooksett, New Hampshire. This will be the first-ever NAHL team to be based out of New Hampshire.
Chris Brown is a resident of Concord, New Hampshire, and is a third-generation business owner, community leader, and philanthropist. He is currently the Owner, CEO, and COB of New Hampshire Distributors, LLC, a beer and beverage distribution business with over 250 employees. Brown is also a USA Hockey certified coach and Founder of the 1883 Black Ice Pond Hockey Championship. In 2022, he was inducted into the New Hampshire Hockey Hall of Fame in the Builder category.
"Our ownership group is ecstatic with this announcement. We have been working tirelessly to get to this point and are excited to do the work necessary to get the Mountain Kings on the ice this fall," said Brown.
The Mountain Kings will be based out of Tri Town Ice Arena in Hooksett, which is located between Concord (state capital) and Manchester (largest city). The two-sheet facility has 1,200 seats and a 1,500 capacity with standing room only, which includes concessions and a bar. In 2023, there is a planned two-million-dollar expansion, which includes a million dollars in energy improvements, an upgrade in dasher boards and plexi glass, and a first-class locker room and athletic training facility for the NAHL team.
"We are delighted to see the continued growth of the North American Hockey League in the Northeast with the addition of the New Hampshire Mountain Kings," said NAHL Commissioner and President Mark Frankenfeld. "The Northeast continues to grow and succeed due to very capable and committed ownership that provides opportunities for players to develop and perform in front of the many NCAA programs in the surrounding geography. We are excited to see the program launch and hit the ice in the upcoming season."
The New Hampshire Mountain Kings will be the ninth team in the NAHL's East Division, which made its debut during the 2015-16 season. The East Division currently has eight teams, including: Danbury Jr. Hat Tricks (Danbury, CT), Johnstown Tomahawks (Johnstown, PA), Maine Nordiques (Lewiston, ME), Maryland Black Bears (Odenton, MD), New Jersey Titans (Middletown, NJ), Northeast Generals (Attleboro, MA), Philadelphia Rebels (Sewell, NJ) and Rochester Jr. Americans (Fairport, NY). In May of 2022, the New Jersey Titans became the first team from the NAHL's East Division to win the Robertson Cup, which recognizes the NAHL's Playoff Champion.