Brown Bears beat Jets on Thursday to tighten playoff race
February 24, 2023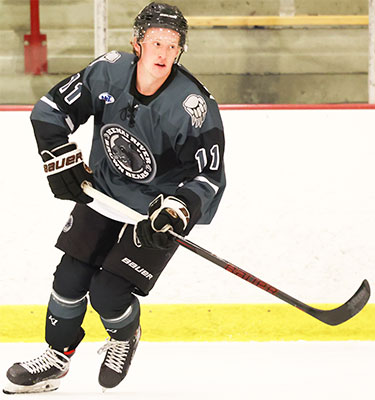 Janesville 2 @ Kenai River 3 - The Kenai River Brown Bears conjured up some more late-game magic Thursday at the Soldotna Regional Sports Complex, as Hunter Newhouse scored with :31 seconds left in regulation to give the Brown Bears a 3-2 victory over the Janesville Jets. The win moved Kenai River to within one point of the Jets for the 4th and final playoff spot in the Midwest Division.
Mack Keryluk gave Janesville a 1-0 lead after the first period, while Garett Drotts tied the game for Kenai River in the 2nd period.
In the 3rd period, the Brown Bears went ahead 2-1 on a goal from Ben Monson. The Jets would tie the game at 2-2 as Grayden Daul would net his first goal of the season on the power play. Newhouse's goal with just :31 seconds remaining was his 7th goal of the season.
Nils Wallstrom made 25 saves in the win, while Peter Sterling made 28 saves in the loss.