Jackalopes offense explodes in win over Brahmas
February 21, 2023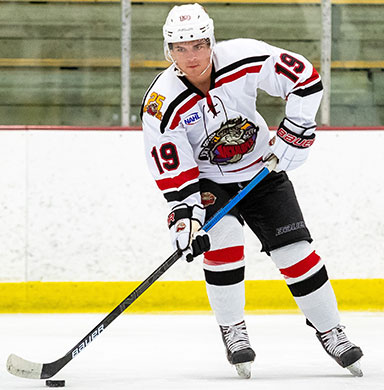 Odessa 8 @ Lone Star 5 – Reigning NAHL South Division Star of the Week Dayne Hoyord picked up right where he left off from the week prior as he and Justin Hughes scored two goals apiece as the Jacks racked up eight goals in an 8-5 road win at Lone Star on Monday.
Odessa got off to a great start, taking a 5-0 lead through the early 2nd period. Both Hoyord and Hughes each scored twice and Michael Kadlecik also had a goal. Later in the period, the Brahmas came to life and scored four straight goals to make it a 5-4 contest as Ryan Comishock scored twice and Shane Carr and Jakob Karpa also lit the lamp.
Odesa would pull away with three of the next four goals as Trevor Taulien, Tanyon Bajzer, and Cameron Dunn all scored.
Comishock would score again in the 3rd period to complete his hat-trick, but it would not be enough in the win.
Gergely Orosz made 33 saves in the win, while William Gramme stopped 11 of 16 shots and Arthur Smith stopped 7 of 9 shots in the loss.