Chill's Eric Drapluk makes commitment to Lake Superior State
November 2, 2011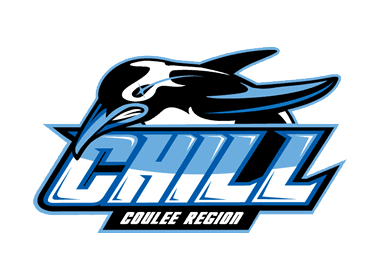 By Joel Badzinski, LaCrosse Tribune
Defenseman Eric Drapluk's stock as a college prospect has been rising steadily since the Coulee Region Chill brought him into the North American Hockey League (NAHL) last season.
NCAA Division I Lake Superior State (Mich.) invested early, and it has paid off with a commitment from Drapluk, 19, for the 2012-13 season.
He said he will receive an 85 percent scholarship. Division I programs Air Force and Massachusetts-Lowell also expressed interest, but none were as persistent as Lake Superior.
"I liked the school; I got a good vibe there," Drapluk said Tuesday. "They saw me play last year at the (NAHL Prospects Tournament in Ann Arbor, Mich.) and have been in contact since then. I went up there for a visit (in September) and decided it's the right place for me."
Drapluk, a native of Pembroke Pines, Fla., has played in 71 regular-season games for the Chill, with 35 points (two goals-33 assists) and a plus-10 rating.
Lake Superior State, which is ranked No. 11 by U.S. College Hockey Online, gets a mobile, smart, puck-moving defenseman in Drapluk.
"He's got good speed, a good stick and sees the ice well," said Chill coach Garrett Strot, who took Drapluk in the fourth round of the 2010 draft from Philadelphia (EJHL). "I think they also like his grittiness. I think he'll do well because of his vision and speed because the game gets faster and faster at that level."
Read the rest of the story here