Former Wildcat Kyle de Laurell nabs AHA monthly honor
November 2, 2011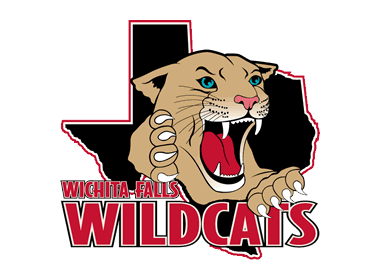 Former Wichita Falls Wildcats forward and currect Air Force Academy junior Kyle De Laurell was named the Player of the Month of the Atlantic Hockey Association.
De Laurell, a winger from Mission Viejo, Calif., leads Air Force with six goals and is second with 10 points, all in the month of October. He had two assists in the season opener vs. third-ranked North Dakota, Oct. 7. The junior had two goals, including the game-winner in overtime, to beat Niagara, Oct. 14, and then added four points (2-2-4) in the Al¬abama-Huntsville series, Oct. 21-22. Against Canisius on Oct. 29, he scored a goal in the 3-3 overtime tie with the Golden Griffins.
De Laurell has scored a point in five straight games and six of seven this season. He has scored a goal in four of the last five. De Laurell ranks 16th in the nation in goals per game with 0.86, is tied for the league lead with six goals and is second with 10 points.
De Laurell played for this Wildcats during the 2007-08 and 2008-09 seasons, appearing in 47 regular season games and scoring 47 career points in the NAHL.