Generals, Bobcats, Windigo all win on Thursday
January 20, 2023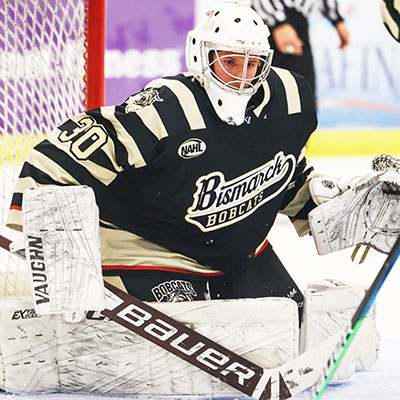 Philadelphia 1 @ Northeast 9 – The Generals moved into a tie for 2nd place in the East Division as they erupted for nine goals in a 9-1 win over the visiting Rebels. Paul Minnehan, Ryan Remick, and Jake LaRusso each scored twice in the win. The Generals jumped out to a 4-0 lead midway through the contest with Minnehan, Remick, LaRusso, and Andrew DellaDonna all scoring. Philadelphia made it 4-1 in the 2nd period with their lone goal from Klaus Jogi. It was all Generals after that as they scored five more times, including the second goals of the game from LaRusso, Remick, and Minnegan, along with goals from Joseph Schubert and Nick Ramm. Generals goalie Toby Hopp made 27 saves in the win.
Bismarck 6 @ Aberdeen 0 – Bobcats goalie Linards Lipskis stopped all 22 shots that came his way for his second shutout of the season as Bismarck picked up a big 6-0 win in Aberdeen on Thursday. Six different players scored for the Bobcats, as they lit the lamp twice in each period. Calvin Hanson and Adam Pietila scored in the 1st period, Brandon Reller and Vertti Janyunen scored in the 2nd period and Drew Holt and Chase Beacom added 3rd period goals. Wings goalie Cole Moore made 32 saves in the loss.
Wisconsin 5 @ Fairbanks 3 – Luke Levandowski scored twice to lead the visiting Windigo to a 5-3 road win in Fairbanks on Thursday. Levandowski opened the scoring in the 1st period, which was answered by a power play goal from Julian Recine from Fairbanks. Wisconsin made it 3-1 in the 2nd period as Levandowski scored again along with a goal from Zachary Cline. Fairbanks stayed close with goals from Colin Goff and Jake Camerson, but goals from Frank Jenkins and Chris Kernan for the Windigo secured the win. Gavin Moffatt made 21 saves in the win, while Kayden Hargraves made 22 saves in the loss.