Smith leads Brahmas to 2-1 win on Monday
January 17, 2023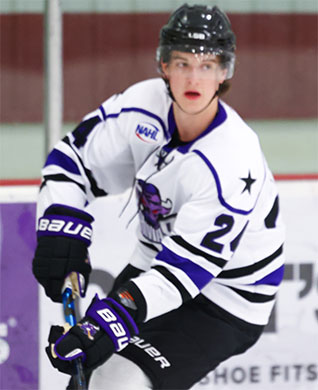 Odessa 1 @ Lone Star 2 – Brahmas goalie Arthur Smith made 22 saves and stopped a penalty shot in the 3rd period to lift his team to a 2-1 win on Monday over the visiting Jackalopes.
Odessa would open the scoring late in the 1st period thanks to a power play goal from Adam Armijo.
The Brahmas came out firing in the 2nd period, taking a 2-1 lead with goals from Dhillon Wilde and Mason Mara. Ryan Prewitt assisted on both goals.
In the 3rd period, there was no scoring, which included a penalty shot save by Smith on Odessa's John Perdion, which secured the one-goal win.
Jackalopes goalie Gergely Orosz made 26 saves in the loss.