Jets double up Wolverines on Wednesday, 4-2
January 5, 2023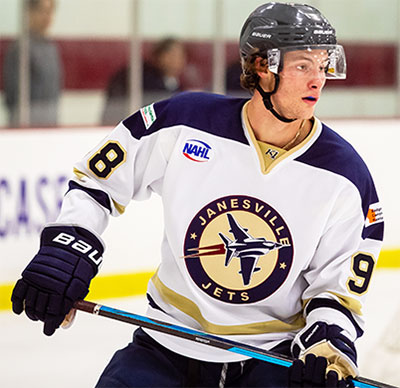 Anchorage 2 @ Janesville 4 – Defenseman Ryan Williams had two goals and an assist to lead the Jets to a 4-2 win over the Wolverines on Wednesday night.
After a scoreless 1st period, the Jets took control in the 2nd period as Williams scored twice and Jimmy Doyle also added a goal, while Kade Shea scored for Anchorage for a 3-1 Jets lead.
In the 3rd period, the Wolverines closed to the gap to 3-2 with a goal from Aiden Westin, but a late empty-net goal from Parker Mabbett secured the 4-2 win for the Jets.
Dylan Johnson made 27 saves in the win, while Shane Soderwall made 42 saves in the loss.