Bruins salvage series with shutout on Sunday over Bulls
January 2, 2023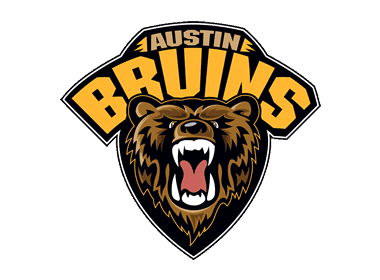 Austin 5 @ North Iowa 0 - The Austin Bruins looked to open up the New Year in the win column and did just that in a big 5-0 statement win over North Iowa in the lone NAHL game on Sunday
The Bruins would take four of six possible points in the three-game weekend series with North Iowa after losing the first two games in overtime and a shutout. It would be late in the first period when Gavin Morrissey would redirect a shot from Parker Anderson to sneak one past Mitch Day to give the Bruins a 1-0 lead. Jack Malinski would get credit with the secondary assist on the goal from Morrissey.
Austin would start the second period on the Exit Reality Refined Power Play as Christan Heckman for North Iowa would be assessed an interference minor in the last thirty seconds of the first. With a perfect screen in front of Day, Malinski would rip a shot from the near side point past Day to give the Bruins a 2-0 lead. Austin Salani would add to the lead with his 11th goal of the season at 15:45 of the period with Josh Giuliani picking up the lone assist.
Not letting off the gas, the Bruins would net two more goals in the third to pull themselves up to a 5-0 lead. Jimmy Goffredo would net his 10th of the year 13:17 into the third and Parker Anderson would get his 3rd. Trent Wiemken would stop all 14 of the shots he would face to pick up his 9th win of the season and second shutout of the year. Bulls goalie Mitch Day made 19 saves in the loss.