Jets Pink in the Rink a rousing success
October 30, 2011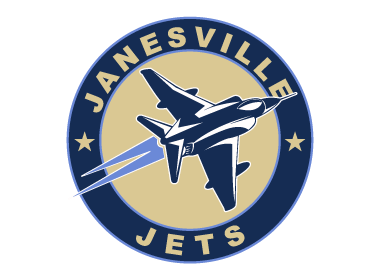 This past weekend, the Janesville Jets teamed up with Mercy Health System and local media sponsors Bliss Communications, the Janesville Gazette, and WCLO to fight cancer. After both the October 28th and 29th "Paint the Rink Pink" games versus the Springfield Jr. Blues, the Janesville Jets organization held a live auction of the special commemorative pink jerseys the Jets players wore.
The pink jersey auction, along with the sale of pink ribbons purchased by fans and displayed at the rink, raised $2,500 for the Mercy Foundation and the Mercy Regional Cancer Center. As part of this special weekend, Mercy Health System provided cancer awareness information and handed out free pink thundersticks to all in attendance.
A pre-game ceremony featured Janesville Jets Founder, President and Co-Owner Bill McCoshen as well as Dr. Douglas Puffer, Medical Oncologist with Mercy Health System, and Dave Johnson, the former Janesville Gazette General Manager and current Bliss Communications Community Consultant. The Jets played these games in honor and memory of John McPoland, Jets supporter and longtime Janesville Gazette sportswriter, who lost his battle with cancer in 2009.