November 30, 2022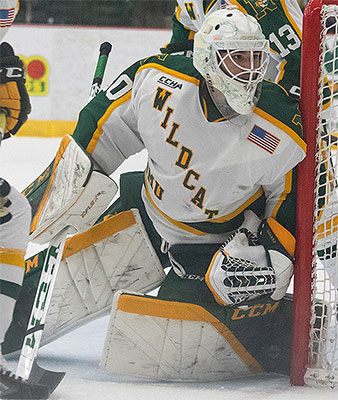 Dallas Stars General Manager Jim Nill announced that the club has signed center and NAHL grad Roope Hintz to an eight-year contract extension, which begins in the 2023-24 season and runs through the 2030-31 season. The eight-year contract extension is worth $67.6 million and has an average annual value (AAV) of $8.45 million. Hintz, 26, has skated in 22 contests this season with Dallas and is tied for third on the club with 24 points (8-16-24). Among team leaders, he shares first in shorthanded goals (1) and second in assists (16) and game-winning goals (2), while also third in plus/minus rating (+13). He also ranks second in TOI/G (17:01) and third in power play TOI/G (2:23) among team forwards. In five NHL seasons, Hintz has appeared in 261 games, earning 88 goals and 106 assists for a total of 194 points. He is tied for sixth in Dallas Stars history (1993-present) with six career shorthanded goals and is tied for 12th with 18 career game-winning goals. He played in the NAHL for the Bismarck Bobcats during the 2012-13 season.
CCHA Goaltender of the Month: Christian Stoever, Bowling Green (New Jersey/WBS Knights) - Stoever went 4-2-0 with 1.86 goals-against average and a .945 save percentage in six starts last month. He made 190 saves over 354:00 minutes, leading conference netminders in wins and saves per game (31.7), while finishing second in save percentage and third in goals-against average. His one shutout was tied for the most on the CCHA and produced four games of 30 or more saves, including a season-high 39 against Ferris State on November 18.
CCHA Rookie of the Month: Beni Halasz, Fr., Northern Michigan (New Mexico Ice Wolves) - Halasz earned his second straight Rookie of the Month honor after going 4-2-0 with a 2.18 goals-against average and a .912 save percentage as the starter in all six games for Northern Michigan in November. He led all CCHA rookie netminders in wins, goals-against average and save percentage, while ranking second in total saves (135) and saves per game (22.5). His month was highlighted by recording his first collegiate shutout on November 11 against Bemidji State, where he made 25 stops. He also made a career-high 32 saves against Lake Superior State on November 5.
Atlantic Hockey Player of the Week: Shane Ott, F, Niagara (Janesville Jets) - Niagara sophomore Shane Ott scored two game winning goals as the Purple Eagle swept ECAC foe Colgate. The Centennial, Colo., native led all Purple Eagles with three points and was +3 on the weekend. Ott also took a team high 10 shots. Niagara has now won five straight and is the only AHA team undefeated in non-conference play. This is his third career Atlantic Hockey weekly honor and his first this season.
Atlantic Hockey Goalie of the Week: Chad Veltri, Niagara (Corpus Christi IceRays) - Niagara senior Chad Veltri made a season-high 46 saves against Colgate on Saturday to secure the weekend sweep of Colgate. The Pittsburgh, Pa., native turned away 22 shots against the Raiders, Friday as the Purple Eagle won, 3-2, to open the weekend series. Veltri made double-digit saves in each period on Saturday including an Atlantic Hockey season-high 22 in the third period. In all, Veltri stopped 68-of-72 Colgate shots in the series (.944 save percentage) and finished the weekend with a 1.98 goals-against average in the two games. This is Veltri's sixth career Atlantic Hockey weekly honor and his third this season.
Atlantic Hockey Rookie of the Week: Glebs Prohorenkovs, F, Niagara (Amarillo Wranglers) - Niagara freshman Glebs Prohorenkovs scored on one of his three shots this weekend to give the Purple Eagles the lead in the second period of the second game of the sweep of Colgate. The Riga, Latvia, native was 20-for-31 in the faceoff circle to post a .645 winning percentage. This is Prohorenkovs' first career Atlantic Hockey weekly honor.
CCHA Rookie of the Week: Josh Eernisse, F, St. Thomas (Austin Bruins) - Eernisse scored a league-high three goals last week, including two game-winners, to lead St. Thomas to its first Division I era sweep, topping Lake Superior State, 4-0 and 2-1. On Friday, he netted a pair of goals on seven shots, before scoring a shorthanded tally on Saturday. For the week, he was a +3 with 10 shots on goal and two blocks.
ECAC Defender of the Week: Nick Anderson, Colgate (Amarillo Bulls) - Anderson had a multi-point weekend as the Raiders traveled west to take on Niagara University. In two games against the Purple Eagles, Anderson registered a goal, two assists, and nine shots from the blue line. His goal on Friday tied the game at one apiece, while he added helpers on both of Colgate's goals on Saturday, including one with the skater advantage.
Hockey East Goalie of the Week: Luke Pavicich, UMass (Kenai River Brown Bears) - Luke Pavicich (So., G; Clarence Center, N.Y.) went 1-0-1 starting both games for the Minutemen at the Friendship Four, stopping 63 of 66 shots he faced for a .955 save percentage and a 1.44 goals against average over 125 minutes in net. Two of the three goals allowed came on the power play. He logged 32 saves in a 2-1 win over #14/13 UMass Lowell and came back with 31 saves in a 2-2 tie against #4 Quinnipiac.
NCHC Goalie of the Week: Jake Kucharski, Omaha (Austin Bruins) - Kucharski backstopped Omaha to a road split at No. 1 Denver last weekend, including his first shutout as a Maverick. In Friday's opener, the American International College (AIC) transfer stopped all 22 shots he faced, holding DU scoreless at home for the first time all season. Of his 22 saves, 10 came in the opening period to keep the game scoreless, while two of his saves came short-handed to kill Denver's lone power play. It was Kucharski's fourth career collegiate shutout, but first this season. A night later, the Carolina Hurricanes draft pick made 29 more saves, including 12 in the third period, on 34 shots faced in a 6-3 defeat. Kucharski ended the series with 51 saves on 56 shots faced for a .911 save percentage, tops in the NCHC over the weekend. He also posted a 2.52 goals-against average in the series with the Pioneers, while going 1-1-0 in net. On the season, Kucharski is now 4-5-2 in 11 games played, with a .920 save percentage and a 2.38 GAA, both of which rank in the top five in the NCHC this season.
ECHL Goalie of the Week: Tyler Parks, Atlanta (Minot/Springfield) - Tyler Parks of the Atlanta Gladiators is the ECHL Goaltender of the Week for Nov. 21-27. It is the second time in his career that he has received the weekly honor. Parks went 2-0-0 with a 1.89 goals-against average and a save percentage of .953 in two appearances against South Carolina last week. The 30-year-old turned aside 44 shots in a 3-1 win on Friday and made 38 saves in a 4-3 shootout victory on Saturday. Under contract to Tucson of the American Hockey League, Parks is 6-2-0 in eight appearances with the Gladiators this season and ranks fourth in the ECHL with a .933 save percentage and is sixth with a 2.32 goals-against average.