Curtale sets junior hockey coaching record
October 29, 2011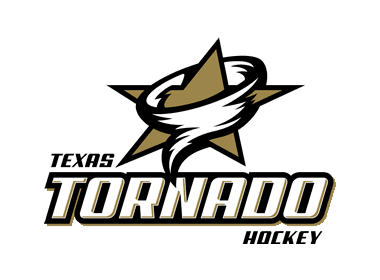 Now in his 16th year of coaching in the North American Hockey League (NAHL), Texas Tornado head coach Tony Curtale has done it all: Gold Cup National Championships, Robertson Cup Championships, regular season titles, division titles, the Texas Cup, Compuware Classic Championships, Newmarket Showcase Championships, Coach of the Year, Executive of the Year and already the all-time winningest coach in NAHL history.
However, perhaps Curtale's biggest achievement came last night on Friday, October 28, 2011, as the former hockey player from suburban Detroit, Michigan watched his team skate to a 4-0 win over the New Mexico Mustangs. The victory gave Curtale the most wins in NAHL history and most wins by a coach in a single junior league in the United States (530 wins), which broke the record held by Mike Hastings, who won 529 regular season games in the United States Hockey League (USHL).
"We congratulate Tony on his success in breaking such a hallowed record and are proud of the fact that all his wins have come while coaching in the North American Hockey League with two of our most storied franchises in the Springfield Jr. Blues and Texas Tornado," said NAHL Commissioner Mark Frankenfeld following the news of Curtale's record. "Tony has accomplished a lot during his time spent coaching and has had a positive impact on thousands of players. He certainly understands how to teach the game of hockey as well as any in the business and we believe his accomplishments make him a fixture in the history books of the NAHL."
Curtale has been recognized as one of the premier developers of young talent in North America for quite some time, placing hundreds of players in NCAA programs and NHL teams. Curtale was the first American selected in the National Hockey League (NHL Entry Draft in 1980, by the Calgary Flames). His eight-year professional career culminated with the 1985 International Hockey League Turner Cup Championship with the Peoria Rivermen, where he was the team captain.
Since retiring, in his 17+ years of coaching junior hockey in the United States and Canada, almost all of it has come in the NAHL with just two teams, the Springfield Jr. Blues and the Texas Tornado, coincidentally the NAHL's two most tenured teams (Curtale spent a season and a half as head coach of the Windsor Spitfires in the Ontario Hockey League in between the Springfield and Texas stints). When taking into account all the playoff, tournament and non-league wins in those 17 years, Curtale's win total increases to over 650, which is a testament to the excellence his teams have played under during his tenure.
"I don't really consider it a personal achievement as much as I do a team achievement," said Curtale. "I was very fortunate to be in two situations with both teams where it is was new to the community and exciting for everyone involved. Being backed by a strong community and a passionate group of fans was essential and our teams got that in both Springfield and Frisco. I think the ownership in all situations allowed me the freedom to work and develop the on-ice product. I think that accentuated our ability to recruit and have some really good teams that won a lot of games."
Despite all the successes however, Curtale remains humble about the record. "I think this record is more a reflection of the players that I have had a chance to coach," said Curtale. "There have been some really good ones. You remember those who make to the NHL, the NCAA, but you also remember the ones that go onto become doctors, Wall Street bankers, or the guy who moved on to help run the family business after they were done playing hockey. It makes it all worthwhile for me when I hear about how well they are doing and how their time in junior hockey helped mold them into who they are today and that I had a little something to do with that."
Only twice in his previous 15 NAHL seasons, has his teams finished under .500. In 12 of his previous 15 seasons, Curtale's teams have won at least 30 games. During a seven year span from 1999-2006, Curtale's Tornado teams had at least 40 wins in each of those seasons, an ongoing NAHL record.
Curtale said there is no secret to the success, just a few key philosophies he has tried to pass along to his players. "I think character and mental toughness are two of the things I believe in the most and have tried to pass along to my players," said Curtale. "You have to be tough to play against, whether it's at this level or the next. I like to watch other sports to try and pick up things and different philosophies. Coaching can make you second guess a lot and I have always prided myself on sticking to my guns and my beliefs."
So with the record now solely in his hands, Curtale continues and prepares the same way he did after win #1, thinking about the next game. "This is a big season for this team and this franchise knowing we will host the Robertson Cup for the second time, but we prepare the same way for each game… just trying to get better and worry about what we can control and do as a team," said Curtale. "I think we are playing some good hockey and we have some really good talent, but it's all about becoming better and seeing improvement as the season progresses so that by the time the playoffs roll around, we are peaking as a team."
Curtale said although the focus remains on this season, he does have thoughts about coaching at the next level. "Juniors is purest form of coaching because of the impact you make on the players. It's immediate, instant and you can see the results right away. They are in the learning process and I really enjoy the teaching aspect," said Curtale. "I do have a desire to get to the next level. I think it's only human to feel that way. I felt like coaching in Texas the past 11 to 12 years came at a time that was right for me and my family, but as we all have grown older I think my personal goals have changed. I have always had a desire to coach at the higher levels, so that is something I strive for in the future."
Curtale's regular season coaching record (as of 10/28/11):
Year
Team
GP
Wins
Losses
Ties
1993-94
Springfield
44
13
26
7
1994-95
Springfield
44
32
8
4
1995-96
Springfield
46
34
7
5
1996-97
Springfield
46
35
10
1
1997-98
Springfield*
16
14
2
0
1999-00
Texas
56
42
12
2
2000-01
Texas
56
40
12
4
2001-02
Texas
56
40
13
3
2002-03
Texas
56
41
13
2
2003-04
Texas
56
48
6
2
2004-05
Texas
56
42
13
1
2005-06
Texas
58
42
12
4
2006-07
Texas
62
38
18
6
2009-10
Texas
58
25
28
5
2010-11
Texas
58
35
15
8
2011-12
Texas
15
9
3
3
Springfield totals
196
128
53
17
Texas totals
587
402
145
40
NAHL regular season totals
783
530
198
57