Maine beats Danbury on Tuesday, 8-1
November 23, 2022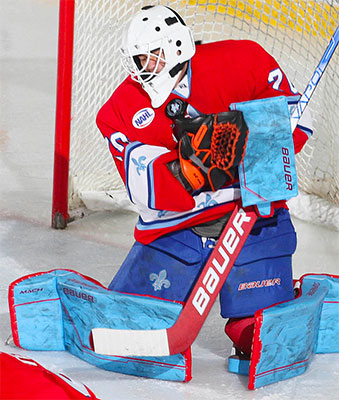 Danbury 1 @ Maine 8 – The Nordiques got four-point games from Brendan Gibbons and Henrik Hallberg as they posted a big 8-1 win over the visiting Jr. Hat Tricks on Tuesday night.
The Nordiques jumped out to a 3-0 lead with 1st period goals from Gibbons, Kellen Murphy, and Jonny Meiers.
In the 2nd period, the Nordiques lead increased to 5-0 as Hallberg and Laurent Trepanier both scored.
In the 3rd period, Danbury struck early on the goal from Ryan Johnson to make it a 5-1 game. The Nordiques then poured it on later in the period with goals from Anthony Achille, Filip Wiberg, and Nicholas Bernardo.
Kael Depape made 29 saves in the win, and Patriks Bernzins made 21 saves in the loss.