Brown Bears salvage series with 3-2 win on Sunday
November 14, 2022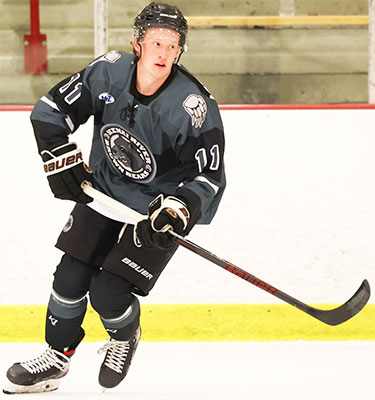 Springfield 2 @ Kenai River 3 – The Brown Bears salvaged one win in their three-game home set with Springfield thanks to a 3-2 win on Sunday over the Jr. Blues. Bryce Monrean had two goals and Bryant Marks made 36 saves in the win.
The Jr. Blues were led by Cole Lonsdale, who had both of Springfield's goals, including a power play goal in the 1st period to give Springfield a 1-0 lead.
In the 2nd period, the Brown Bears took over the lead as Monrean scored his 10th of the season, which was followed by the first goal of the season from Michael DeBrito to make it 2-1.
In the 3rd period, the Brown Bears made the score 3-1 on Monrean's second goal of the game. Late in the game, the Jr. Blues cut the lead down to 3-2 thanks to another power play goal from Lonsdale, but they could not find the equalizer after that.
Jr. Blues goalie Aksel Reid made 23 saves in the loss.