Wilderness ride Kausch to win on Sunday in Anchorage
November 7, 2022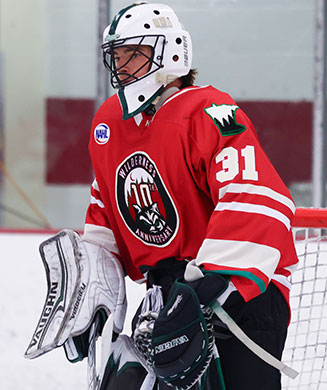 Minnesota 3 @ Anchorage 1 – The Wilderness picked up their third straight win as goalie Konrad Kausch made 28 saves in a 3-1 win in Anchorage in the lone NAHL game on Sunday.
The Wilderness struck first late in the 1st period on a goal from Hunter Bulger, who had two points on the night.
In the 2nd period, the lead increased to 2-0 for the Wilderness as Charlie Erickson scored a power play goal, which was his first goal of the season.
In the 3rd period, Anchorage cut the lead down to 2-1 as just :11 seconds into the period, David Tolan scored his 5th goal of the season. However, just five minutes later, the Wilderness picked up an insurance goal from Cole Gordon to make it a 5-1 final.
Wolverines goalie Ben Dardis made 12 saves in the loss