Wings announce coaching change
October 11, 2022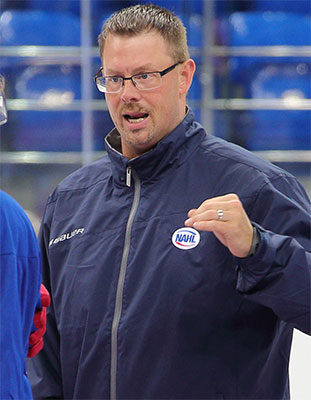 The Aberdeen Wings, proud members of the North American Hockey League (NAHL), have announced that Scott Langer will take over as head coach of the Wings effective immediately.
Langer was head coach of the Wings from 2016-2021 before spending a year as the head coach of the USHL's Fargo Force. He returned to Aberdeen ahead of the 2022-23 season as the team's General Manager and President of Hockey Operations.
Over his 25-year hockey career, Langer has amassed a number of awards and records, including NAHL GM of the Year (2009-10, 2020-21) and NAHL Coach of the Year (2010-11, 2020-21). He also led the Wings to a Robertson Cup National Championship in 2019, and a Presidents Cup Championship in 2020-21.
He was selected as head coach of Team NAHL in the Junior Club World Cup (2019) and helped the Wings earn Organization of the Year honors in 2020-21.
In addition to being the NAHL's all-time winningest head coach with 637 wins, he's also helped over 290 junior hockey players reach collegiate hockey ranks.