Wild sweep Avs in lone NAHL game on Wednesday
October 26, 2011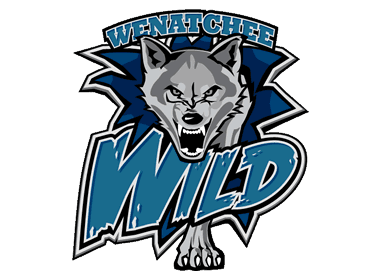 From Wild reports
The Wenatchee Wild swept a two-game series from the Alaska Avalanche (9-6-1) with a 7-0 win Wednesday at the Palmer Ice Arena in Palmer Alaska. The sweep was Wenatchee's first of the 2011-12 season.

The first period was the Ben Carey show as the Wild (6-4-2) quickly built up a 3-goal lead. Carey staked the Wild to a 1-0 lead a little more than five minutes into the frame when he scored on a wrist shot from the far faceoff circle off of a Dylan Abood pass.

Carey went on to put the Wild up by a pair of markers when he scored during a 4-on-4 situation with 5:30 remaining in the first period. Shawn Pauly assisted. Ansel Duesenberg extended the Wild lead to 3-0 with 100 seconds remaining before the first intermission. Carey assisted for his third point of the evening.

The Wild's offensive onslaught continued in the second period, resulting in three more power-play goals for a 6-0 lead. Max McHugh made it a 4-0 game 4:39 into the frame during a 5-on-3 opportunity. Sam Johnson and Kyle Huson assisted. Carey tapped in his third goal of the contest a little over a minute later on helpers from Matt Cope and Michael Lant.
Cope scored from a low angle on the far side of the ice sheet with one second remaining in the second period during the Wild's eighth power-play chance of the night. McHugh assisted.

Cope banged in a goal from in front of the Alaska cage 5:43 into the third period to close out all scoring. Chris Kerr fed the puck to Cope, which was his second marker of the game.

Wild goaltender Greg Lewis picked up his first win on the 2011-12 season in style by stopping all 29 shots he faced to earn the shutout. Nick Kulmanovsky made 17 saves on 21 shots for the Avs while Bodhi Engum made one save on four shots.

Carey led the Wild with a hat trick and an assist while Cope scored two goals with an assists. McHugh scored a goal and an assist. Wenatchee went 4-for-9 on power-play chances while Alaska was 0-for-10.