Topeka blueliner Bond commitms to DI UCONN
October 24, 2011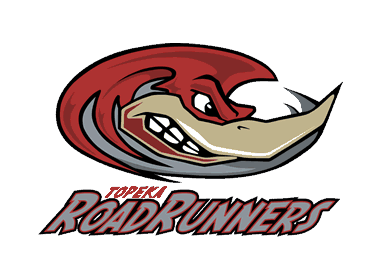 The Topeka RoadRunners of the North American Hockey League (NAHL) have announced that third-year defenseman Chris Bond has committed to playing NCAA Division I hockey for the University of Connecticut Huskies, beginning in fall of 2012.
The 6'2', 205 pounder from Centreville, VA came to Topeka in the 2009-10 season, where he established himself as a reliable defenseman, putting up a plus +25 rating along with 14 assists. That offseason, he was invited to and attended the Washington Capitals NHL Prospects Camp. He returned to Topeka in 2010-11 to score 3 goals and 10 assists along with a plus +21 rating. His early numbers in 2011-12 show him to be on track for his best season yet.
"I've been fortunate in my time here in Topeka to get some quality coaching to improve my game, and some great veteran leadership from the guys who were here when I arrived", Bond said. "I couldn't ask for a better situation." Bond is quick to acknowledge those who have helped along the way. "My parents have been unbelievable, and without their support I don't know if I could have come this far. My billet families have been amazing, and I'm forever grateful".
When Bond arrives in Storrs, CT next fall, he'll see some familiar faces. Former teammate Jacob Poe will be a sophomore, and current teammate Robbie Davis will also enter as a freshman. He becomes the fourth member of this year's RoadRunner squad to have secured his college plans, though the other three entered the season already committed. Others include Davis, Andrew O'Leary (Army), and Brian Christie (Merrimack).