Saturday Showdown's: Brown Bears win another thriller
October 23, 2011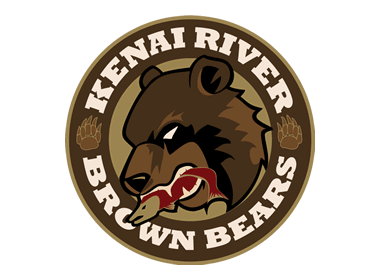 Kenai River 3 @ Wenatchee 2 (OT)
From Wenatchee reports, photo by Don Seabrook
A 5-minute major penalty late in the third period allowed the Kenai River Brown Bears to conjure an improbable 3-2 overtime victory Saturday over the Wenatchee Wild at the Town Toyota Center.

Shawn Pauly gave the Wild a 1-0 lead 2:10 into the second period when he turned a quick-developing 2-on-1 into his second goal of the series off of Chris Kerr's pass. Wenatchee went up 2-0 with 5:55 left in regulation on Ben Carey's second goal of the series. With the Wild short-handed, Carey picked up the puck on a neutral zone turnover and raced in on net on a breakaway. He deked once, scoring on a forehand shot along the ice that he tucked into the cage by the right post.
The 5-minute major against the Wild came with 3:22 left in regulation. Kenai River scored its first goal less than a minute later when Ryan Walker redirected Brett Lubanski's shot into the Wild net. With an extra attacker on the ice and still on a power play, Alex Frere sent the game to overtime when he scored on a one-timer from the slot off of Lubanski's pass.
Still up a man, Matt Thompson backhanded a shot over the right shoulder of Wild netminder Greg Lewis :55 seconds into overtime to earn an extra point for the Brown Bears. Lewis made 24 saves on 27 shots. Kenai River goaltender Paul Bourbeau made 28 saves on 30 shots.
Michigan 2 @ Kalamazoo 5, Boxscore
Jamestown 1 @ Port Huron 2, Boxscore
Janesville 2 @ Traverse City 0, Boxscore
St. Louis 3 @ Coulee Region 2 (OT), Boxscore
Chicago 5 @ Springfield 3, Boxscore
Alexandria 2 @ Austin 4, Boxscore
Amarillo 2 @ Odessa 1, Boxscore
Bismarck 6 @ Aberdeen 5 (SO), Boxscore
Wichita Falls 1 @ Texas 2, Boxscore
Dawson Creek 3 @ Minot 5, Boxscore
Fairbanks 4 @ Alaska 5, Boxscore