September 9, 2022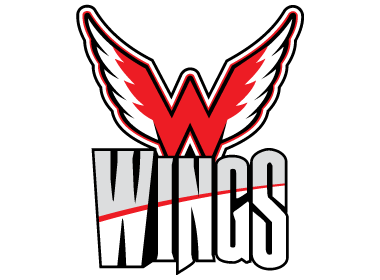 The NA Now series features a look at all 29 teams in the NAHL for the 2022-23 season, with a new team being highlighted daily, leading all the way up until the start of the regular season. NA Now looks into each NAHL team including interviews with all the head coaches in the NAHL, as they provide fans with their expectations and outlook for the season, including taking a look at their strengths as a team and thoughts on the league. It will also take a look back on last season and how each team fared and what they accomplished.
Aberdeen Wings
Head Coach: Steve Jennings (2nd season)
2021-22 record: 60 GP, 31-24-5, 67 pts. (3rd in the Central Division)
2021-22 leading scorer: Cade Neilson (75 points)
2022 Playoffs: Lost to St. Cloud in the Central Division Finals, 3-1
2022-23 Division: Central
First regular season game: Wednesday, September 14th vs. Fairbanks Ice Dogs
Home opener: Friday, September 23rd vs. Bismarck Bobcats
A year after setting all kinds of league records in 2020-21, which included 51 wins in just 56 games and 103 points, the Aberdeen Wings had the tall task of following up their record-breaking season with last year's campaign in 2021-22 under new Head Coach Steve Jennings.
The team responded well for Jennings, who was in his first season as a head coach in the NAHL. The team tied for 4th in the NAHL with 17 road wins during the regular season, which would bode well later in the playoffs. Then there was the emergence of forward Cade Neilson, who proved to be one of the more productive and dynamic forwards in the NAHL last season, finishing tied for 4th in scoring with 75 points.
After finishing in 3rd in the Central, just one point behind the Austin Bruins for 2nd place, the Wings and Bruins would clash in the Central Semi-Finals. The Wings put their road successes from the regular season to use in the post-season and swept the Bruins in three games, including the first two in Austin. The Wings then responded with a Game 1 win in St. Cloud in the Central Finals but fell short in Games 2-4 as the Norsemen took the series, 3-1. The series was a thrilling one that ultimately may have been decided in Game 3 in Aberdeen, where the Norsemen took home a 3-2 win in triple overtime in a 4+ hour classic.
Despite falling short of the Robertson Cup, Jennings was pleased with how the team responded in his first season. "I think we were happy with the progress that we saw and the way the team grew last season. We had some veterans that took on some different roles and responsibilities that did a great job. We were happy with the push from the group and the fact they were consistent throughout the season. Our veterans really stepped up and gave us the push we needed to make a run in the playoffs," said Jennings.
Watch: Interview with Aberdeen head coach Steve Jennings
Jennings said that he also learned a lot in his first season as an NAHL head coach. "I think I learned that coaching in this league is very challenging. I think when you are on the outside looking in, it is tough to appreciate how difficult it is day-to-day to be a coach who can effectively communicate and be successful. You must show up and be ready to work and figure out what needs to be done to succeed," said Jennings.
Moving forward in the 2022-23 season, the Wings will be a year older and wiser under Jennings and they will have the benefit of having some key returning players from last season. "We had some key pieces we had to fill, namely our defensive group as we only are returning one defenseman in 2022-23. We needed some defensive stability and to replace some offensive production with the loss of guys like Cade Neilson and Kyle Gaffney, who were a big part of our scoring," said Jennings.
Some of those key returners this season include forwards Ronan Walsh, Owen Dubois, and Landry Schmuck. Walsh, 20, is the top returning scorer, having put up 33 points in 44 games last season. Dubois, who is committed to play NCAA Division I hockey for the Air Force Academy, is entering his third season in a Wings uniform and had 23 points last season. Schmuck, 19, was right behind Dubois with 22 points last season. Devon Carlstrom is the lone returning defenseman and will be entering his third season in the NAHL. He has recorded 22 points in 96 career NAHL regular season games. "Owen is an unreal leader and was a big part of our leadership group last season, so it will be great to have him back. Devon really grew last year and transitioned his game to be a part of our offense in addition to his defensive responsibilities," said Jennings.
The Wings also finished last year with 12 players on the roster who were committed to play college hockey, which is something Jennings hopes to continue and grow in 2022-23. "Commitments and advancement are why we all do this. We want to be successful coaches and see our team succeed on the ice and win Championships, but it is a big reward and sense of pride seeing players realize their dream of playing NCAA hockey. Finding a way to play NCAA hockey and get a great education is what it's all about," said Jennings.