Anchorage Wolverines announce coaching change
September 8, 2022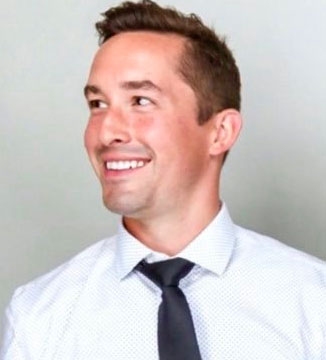 The Anchorage Wolverines, proud members of the North American Hockey League (NAHL), are pleased to announce that Evan Trupp has been named the team's new head coach for the 2022-23 season.
Trupp was a critical member of the coaching staff that led the team on its run to the Robertson Cup finals during its inaugural 2021-22 season. He brings valuable experience to the team from the professional level, after a successful playing career in the United States and Europe. The Anchorage native played youth hockey in Anchorage, junior hockey in British Columbia, and Division I hockey at the University of North Dakota.
"Evan is a tremendous hockey player and coach, and has a great rapport with the players," said Director of Hockey Operations Keith Morris. "We have no doubt that he will step into the head coaching role with ease. With 15 returning players, and an incredible amount of depth with players new to the Wolverines, we are excited to show Anchorage even more excitement on the ice this season."
Trupp takes over for Mike Aikens, who has accepted a job as an assistant coach for NCAA Division I St. Lawrence University in the ECAC. Aikens coached the Anchorage Wolverines to a second-place finish at the NAHL's Robertson Cup National Championship in its first year of operation.
"This opportunity at St. Lawrence University is a game changer for our family, and fulfills my dream of coaching Division I hockey. As sad as it is to move on from our Anchorage family, this is a perfect example of the ladder of development which has been encouraged by the Wolverines and the NAHL. This is what junior hockey is all about," said Aikens.
The Wolverines will have an all-Alaskan coaching staff this season, as the organization is excited to share that Chugiak High School alum Nick Walters will be filling the assistant coach position vacated by Trupp. Walters has four seasons of Division I experience from the University of Alaska, Anchorage. Most recently, Walters was the video coach for the US Olympic Women's Ice Hockey team. Merit Waldrop will again be joining Trupp on the Wolverines bench this year as the Associate Coach. The Anchorage native brings over 15 years of coaching experience to the Wolverines coaching staff.