NA Now: Amarillo Wranglers
September 8, 2022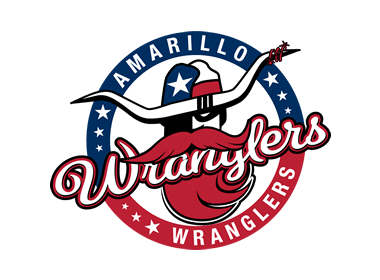 The NA Now series features a look at all 29 teams in the NAHL for the 2022-23 season, with a new team being highlighted daily, leading all the way up until the start of the regular season. NA Now looks into each NAHL team including interviews with all the head coaches in the NAHL, as they provide fans with their expectations and outlook for the season, including taking a look at their strengths as a team and thoughts on the league. It will also take a look back on last season and how each team fared and what they accomplished.
Amarillo Wranglers
Head Coach: Harry Mahood (2nd Season)
2021-22 record: 60 GP, 27-29-4, 58 pts. (6th in the South Division)
2021-22 leading scorer: Kristaps Skrastins (70 points)
2022 Playoffs: Did not qualify
2022-23 Division: South
First regular season game: Wednesday, September 14th vs. Anchorage Wolverines
Home opener: Friday, October 14th vs. Shreveport Mudbugs
With a couple months to prepare for the 2021-22 season, the Amarillo Wranglers and head coach Harry Mahood certainly did a commendable job in Year 1 last season. The team started out like gangbusters, winning five of their first six games, and going including wins at the Showcase over the Wilderness, Northeast, and the eventual Robertson Cup Champion New Jersey Titans. At one point in early November, the Wranglers were 11-3-0 and in 1st place in the South Division.
However, hopes started to fade down the stretch primarily due to a lack of depth and offense. Amarillo ranked 27th out of 29 teams in goals scored per game at 2.48 and 28th in shots for per game at 28.7. The Wranglers did find a gem in forward Kristaps Skrastins, who finished in the Top 10 in league scoring and 4th in the NAHL with 36 goals. Skrastins, along with 13 other players on the Wranglers 2021-22 roster ended the season with an NCAA commitment in hand.
Despite missing the playoffs, Mahood said the organization were pleased with what they were able to do in their first season. "It was a baptism under fire. I think there was a lot of concern of what kind of team we were going to be able to put on ice with such a short window to prepare. Our goal was to be a team that team noticed and talked about and one that the community could rally around. Despite missing the playoffs, we thought it went well and we came away with a lot of positives," said Mahood. "The welcome and feedback we received from the community was incredible. There is such a strong tradition of hockey in Amarillo that dates to the 60's and 70's, so people in the town are passionate and understand the sport. It was good to be back."
With Year 1 in the rearview mirror, Mahood said that building for the 2022-23 season involved not only looking for the right kind of player on the ice, but also find players who were committed to academics as well.
Watch: Interview with Amarillo head coach Harry Mahood
"Ideally when you are building a team, you need a good amount of youth. We didn't have a lot of that last year because of the late start, so this year we targeted some great younger talent to be on the roster. We also have some good returning players and I think that is going to give us the right mix," said Mahood." If you go through the spirit of what we do, we want to see our players grow up and become great young men and they want to see them go to the NCAA. Every day you are working to help them realize that goal and that dream. It helps to be in a league like the NAHL because they are the best at committing players while they are playing in the league, and they understand how to facilitate it. It is up to us to do the work."
Up front, the Wranglers do return a good number of forwards, which include Logan Cleary and CJ Zezima, who each had 23 points last season. Nikolas Campbell (20 points), Chase Davis (18 points), and Tommy Chunchukov (14 points) also return up front after putting up double-digit point totals last season. Along the blueline Bryson Russell (17 points), Jase Sofo (9 points), and Kyle DeMarco (8 points) are among some of the key returners. In goal, Carter Clafton is the lone returner, having appeared in 37 games last season between Amarillo and Minot.
"We spend a lot of time talking about not only moving onto NCAA hockey, but also where our players want to be 10 years from now. The reason that's important is maybe there is a certain line of work you would like to do when you are done with hockey, so we are really trying to help them focus on more than just hockey, but what they would like to do beyond hockey, which includes the academic side of things," said Mahood.
"The NAHL Showcase is an anxious time for coaches because we are still seeing what we have as a team and how it meshes. The event is such a unique and overwhelming experience. I am constantly amazed at the excitement level of the players. The participation level from scouts is phenomenal and it is certainly an event we want to take full advantage of this season to get off to a good start," said Mahood.
Next Up: Aberdeen Wings