September 6, 2022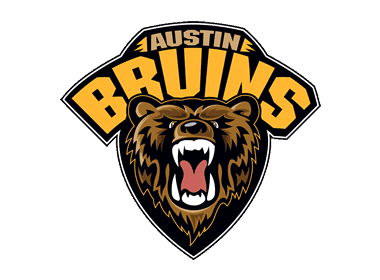 The NA Now series features a look at all 29 teams in the NAHL for the 2022-23 season, with a new team being highlighted daily, leading all the way up until the start of the regular season. NA Now looks into each NAHL team including interviews with all the head coaches in the NAHL, as they provide fans with their expectations and outlook for the season, including taking a look at their strengths as a team and thoughts on the league. It will also take a look back on last season and how each team fared and what they accomplished.
Austin Bruins
Head Coach: Steve Howard (6th Season)
2021-22 record: 60 GP, 31-23-6, 68 pts. (2nd in the Central Division)
2021-22 leading scorer: Sutter Muzzatti (46 points)
2022 Playoffs: Lost to Aberdeen in the Central Division Semi-Finals, 3-0
2022-23 Division: Central
First regular season game: Wednesday, September 14th vs. Northeast Generals
Home opener: Saturday, September 24th vs. St. Cloud Norsemen
Last year was one of ups and downs for the Austin Bruins. After missing out of the playoffs in 2020-21, the Bruins found themselves back in the post-season in 2021-22 with a solid 2nd place finish in in the Central Division with 31 points and 68 points. Despite a strong finish to the regular season, the Bruins exited the playoffs earlier than they wanted as they were swept by Aberdeen in the Central Division Semi-Finals.
"Last season was a rollercoaster ride to say the least. We worked some injuries and a nine-game losing streak in February and then went on a pretty good run at the end of the regular season to finished in 2nd place and have home ice in the first round of the playoffs. Then, we get swept in the opening round by Aberdeen. I think our guys need to realize that the playoffs are an entirely new season of hockey, and you must be ready to go. I don't think we had enough urgency," said Bruins head coach Steve Howard.
The Bruins did rack up 10 NCAA commitments during the 2021-22 season and were also named the Central Division Organization of the Year. The team also shared in the celebration of the club's NA3HL affiliate, the Rochester Grizzlies, capturing the 2022 Fraser Cup National Championship in the NA3HL.
"We pride ourselves on being able to develop players. Whether that means an NCAA Division I commitment or developing a player that comes up from the NA3HL, everyone's path and timeline is different. Being a former NA3HL coach, I believe strongly in that league and that ladder of development," said Howard. "The relationship for both teams (Austin and Rochester) and going both ways has been great. Chris (Ratzloff) has done a really good job in Rochester and the player advancement ladder has really worked for both clubs."
Watch: Interview with Austin head coach Steve Howard
As for this upcoming 2022-23 season, the Bruins needed to upgrade in all areas if they want to be Robertson Cup contenders. The Bruins top four scorers from a season ago are all gone, as is the majority of their blueline from last year. The Bruins will need to improve offensively, as they ranked 21st in scoring last season at 2.97 goals per game. They will also need to stay out of the penalty box, as they were the most penalized team in the league last season. While there will be a handful of returning players, Howard said that the growth and maturity of the returning players will play a key role in the team's success.
"We needed to address our backend and defense. We only have one defenseman from last year returning to the club this year and that's our captain Jack Malinski. I think Jack is going to be a great leader. I got a lot of feedback from everyone in the lockerroom and they kept telling me that Jack was the guy to lead this team, so am excited to see what he can do," said Howard.
Malinski played in 55 games during the regular season and had 21 points. He will be joined by some key returning forwards like Walter Zacher (25 points), Austin Salani (19 points), Matys Brassard (18 points), Damon Furuseth (16 points), Gavin Morrissey (11 points), and Isaak Brassard (9 points).
The Bruins have three goalies on the roster to start the 2022-23 season, including veteran Ethan Robertson. The 20-year-old split time last season between Springfield and Austin. While with the Bruins, Robertson posted a 3-2-3 record in 10 appearances. Trent Wiemken and Chris Brown are the other two netminders.
"We tendered quite a few defensemen and selected one (Matt Desiderio) with the few picks that we had in the draft, but we had quite a few holes to fill," said Howard. "I think the biggest key for us will be how the returning players respond and take that next developmental step. We also lost a lot of scoring up front, so we think that can be filled by some of our returning players who are a year more experienced, in addition to some new faces. At this time of year, you never know because you are still putting pieces together," said Howard.
Next Up: Anchorage Wolverines