September 4, 2022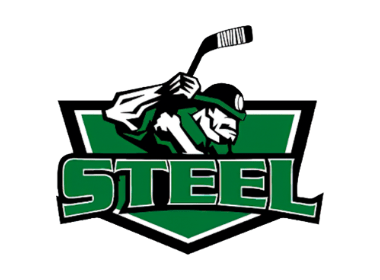 The NA Now series features a look at all 29 teams in the NAHL for the 2022-23 season, with a new team being highlighted daily, leading all the way up until the start of the regular season. NA Now looks into each NAHL team including interviews with all the head coaches in the NAHL, as they provide fans with their expectations and outlook for the season, including taking a look at their strengths as a team and thoughts on the league. It will also take a look back on last season and how each team fared and what they accomplished.
Chippewa Steel
Head Coach: Casey Mignone (2nd Season)
2021-22 record: 60 GP, 25-31-4, 54 pts. (7th in the Midwest Division)
2021-22 leading scorer: Nick Sajevic (43 points)
2022 Playoffs: Did not qualify
2022-23 Division: Midwest
First regular season game: Wednesday, September 14th vs. Johnstown Tomahawks
Home opener: Thursday, September 22nd vs. Anchorage Wolverines
The 2021-2022 season didn't necessarily go as planned for the Chippewa Steel. An inconsistent start and a tough middle stretch of the season doomed their playoff chances. The Steel in finished in seventh place in the eight team Midwest Division, finishing 18 points back of the postseason. The team did commit seven players to college hockey programs, four of those coming at the Division I level. The Steel will look for a bounce back season under second year head coach Casey Mignone. This will be the first full offseason under Mignone after he was hired just a couple weeks before the start of the 2021-2022 season.
Andrew Delladonna, Sam Frandina, Nick Haas, and Brady Yakesh lead the commitments from the 2021-22 squad. Delladonna committed to Ohio State University while Yakesh also committed to a Big 10 program in the University of Minnesota. Frandina is off to St. Lawrence University while Haas committed to Colgate. "You know coming on with Chippewa toward the end of main camp last year, overall we had a pretty good year, had some ups and downs but I think we ended strong and we made some good moves to set us up to be competitive this year," said Mignone. "We're really excited about the camp we just had and we're looking forward to the season coming up."
With a young team last season, Mignone is hoping that the core group of returners can build off of their experience last year and take a step forward in 2022-23. The Steel ranked 24th out of 29 NAHL teams in goals scored per game at just 2.8. The team was also in the bottom third defensively, giving up 3.43 goals per game. Special teams will also be a point of emphasis for Mignone and his staff. The power play and penalty kill units each ranked toward the bottom of the league at 22nd and 21st respectively.
Watch: Interview with Chippewa head coach Casey Mignone
"I'm very fortunate in Year 2 to have a good core group of guys coming back that we feel super strongly about. JJ Grainda, Kade Neilsen, Parker Gnos, Joe Kelly and Matt Brille, those are guys this year for sure we're going to lean on and hopefully take the next step and help us get us to where we want to go," Mignone said. "It's exciting, we've had a good summer with them doing some leadership activities and staying connected."
JJ Grainda will look to take the next step offensively in his final junior season. The Carmel, Indiana native registered 16 goals and 34 points in his rookie campaign with the Steel. Joe Kelly also had a good rookie year with Chippewa as the forward from Eau Claire, Wisconsin picked up 15 tallies and finished with 25 points. Matt Brille has two seasons of junior eligibility remaining, but he's already committed to Brown University. In his rookie season, Brille scored 10 times and ended his season with 24 points. Kade Nielsen came over from the Minot Minotauros and picked up seven goals and 14 points in 21 games for the Steel. For his entire 2021-22 campaign, Nielsen grabbed 11 goals and 22 points in 31 contests. The Minnesota State commit will be entering his final year of junior hockey. Parker Gnos leads the group on the back end. He's coming off a season in which he had five goals and 20 points from the blue line. The Edina, Minnesota product looks to have a successful final season in juniors and make his way to the NCAA ranks.
The Steel will aim to get off to a quick start as they open the season with seven of their first nine games on home ice. That comes after the NAHL Showcase where they will be paired up with the Johnstown Tomahawks, Corpus Christi IceRays, Northeast Generals and Austin Bruins. With eight teams in the Midwest Division and only four making the playoffs, it is imperative for the Steel to make the most of the home ice advantage.
With his first full offseason as head coach of the Chippewa Steel, Mignone is ready to put his stamp on this Chippewa club. He believes the group he and his staff assembled are the ones that finally get Chippewa over the hump. The Steel are entering their fifth year in the North American Hockey League and they hope that this is the year that the season ends with a berth in the Robertson Cup Playoffs.
Next Up: Bismarck Bobcats