September 1, 2022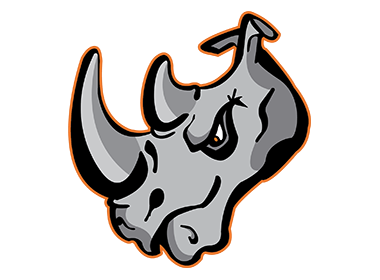 The NA Now series features a look at all 29 teams in the NAHL for the 2022-23 season, with a new team being highlighted daily, leading all the way up until the start of the regular season. NA Now looks into each NAHL team including interviews with all the head coaches in the NAHL, as they provide fans with their expectations and outlook for the season, including taking a look at their strengths as a team and thoughts on the league. It will also take a look back on last season and how each team fared and what they accomplished.
El Paso Rhinos
Head Coach: Joe Coombs (1st Season)
2021-22 record: 60 GP, 15-41-4, 34 pts. (8th in the South Division)
2021-22 leading scorer: Jonathan Horn (45 points)
2022 Playoffs: Did not qualify
2022-23 Division: South
First regular season game: Wednesday, September 14th vs. Springfield Jr. Blues
Home opener: Friday, October 21st vs. Lone Star Brahmas
The first season for the El Paso Rhinos in the NAHL did not go as planned. After the team got off to a promising start at the NAHL Showcase with three wins in four games, it was rough sledding from that point on as the Rhinos won just 12 of their remaining 56 games to finish with just 15 wins and in last place in the South Division. A 21-game losing streak from late January to late March sealed the Rhinos fate. One of the main struggles in Year 1 was the lack of offense, as the Rhinos finished dead last in the NAHL at 2.18 goals scored per game. Another big concern was only eight wins on home ice, which was 2nd to last in the NAHL.
As a result, the Rhinos decided to make a change behind the bench and parted ways with head coach Anthony Bohn. In late May, the Rhinos announced that they had hired Jamestown Rebels head coach Joe Coombs are their new head coach for the 2022-23 season. Since 2001, Coombs has coached junior hockey in the NAHL, USHL, CHL and CSHL (now NA3HL). For the past eight seasons, Coombs has been a head coach in the NAHL for the Rio Grande Killer Bees and the Rebels stints in Aston, Philadelphia, and Jamestown. During the Rebels' 2016-17 season, Coombs was named the NAHL (East) Coach of the Year, the NAHL (East) General Manager of the Year, and the NAHL Coach of the Year.
Rhinos owner Cory Herman and General Manager Corey Heon believed Coombs was a great fit for the Rhinos' organization. "I've known Joe for about two decades now. He's a very passionate and experienced coach who is committed to getting the best out of each player. He aligns well with our vision for Rhino Hockey and we're really excited to have him join our Rhino family in El Paso," Herman said. Heon added, "We're super excited to bring in Joe. He is a solid guy with tremendous knowledge and experience. He brings a coaching formula that fits our organization and a mindset that is second to none."
"I'm very excited to get things going. The ownership is extremely invested into making this a successful venture and so am I. I've been used to starting from scratch and we are starting with a clean slate in El Paso and I wanted the returning players to know and understand that. I wanted to see everyone at camp and get to know them as people," said Coombs. "I want to see this organization be the best in the NAHL. We want to win championships, but do it the right way. We will help players become better young men and be productive members of our community. I want to continue to build on what Cory and Corey have been building."
Watch: Interview with El Paso head coach Joe Coombs
The first thing the Rhinos and Coombs wanted to do was address was the offense. During the 2022 NAHL Draft, El Paso's first five picks were forwards. Several of those picks will begin the season on the Rhinos roster, including Luke Morris, AJ Reed, and Zev Podolski, along with defenseman Nick Troutwine. "I think we had to make some changes to the culture. The NAHL is such a unique league because you walk a fine line of how to be successful. There were some tendered players there that we liked that added to our depth. In the Draft, we went after the higher-end guys and more skilled players," said Coombs.
The Rhinos do have some key returners like defenseman Nick Justice and forward Bo Cosman. Justice had 10 points in 54 games played last season, while Cosman had 21 points in 59 games played in 2021-22. "I think Nick and Bo have the ability to lead and lead us in the right direction," said Coombs. Other returners to the roster include forwards Donovan O'Neill (15 points), and Hayden Cox (4 points).
Coombs and the Rhinos will make their 2022-23 debut at the NAHL Showcase on September 14th against the Springfield Jr. Blues. "The Showcase is very important for the players. Everyone knows there are hundreds of scouts there. We want them to get off to a good start. That sets the tone and gets them on the radar. It's a wonderful event and spectacle for players," said Coombs. "I think as a team it's not as big of a deal. It is four regular season games that we want to win. The great part about any season is that they don't hand out any trophies in September. It's about getting better every day and being the best when it matters most."
Next Up: Danbury Jr. Hat Tricks