August 30, 2022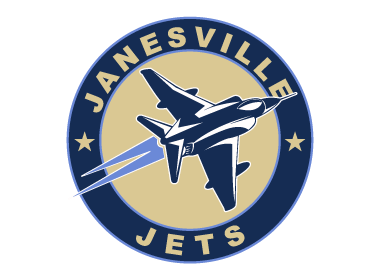 The NA Now series features a look at all 29 teams in the NAHL for the 2022-23 season, with a new team being highlighted daily, leading all the way up until the start of the regular season. NA Now looks into each NAHL team including interviews with all the head coaches in the NAHL, as they provide fans with their expectations and outlook for the season, including taking a look at their strengths as a team and thoughts on the league. It will also take a look back on last season and how each team fared and what they accomplished.
Janesville Jets
Head Coach: Joe Dibble (6th Season)
2021-22 record: 60 GP, 34-25-1, 69 pts. (5th in the Midwest Division)
2021-22 leading scorer: Cy LeClerc (77 points)
2022 Playoffs: Did not qualify
2022-23 Division: Midwest
First regular season game: Wednesday, September 14th vs. Maryland Black Bears
Home opener: Thursday, September 22nd vs. Kenai River Brown Bears
While the Janesville Jets did not make the playoffs last year despite 34 wins and 69 points, they remained in the forefront thanks to what they did on the ice, behind the bench, and for player advancement. The Jets got off to a rough start last season, winning just three of their first 15 games. However, as the calendar turned to 2022, the Jets took flight, winning six in a row and eight of their 10 games in January. Down the stretch, the Jets fell just three points shy of making the playoffs despite having one of the youngest teams in the NAHL.
"I would say we had a rough start at the beginning of the year. Some of that may have been on me for not having a few more veterans and experience in the line-up. Being such a young team, it took some time to gel and get going. However, I was proud of the players and coaches because they dug themselves out of that early hole and clawed their way back to the point where we just missed the playoffs by a few points. I think 35 wins was a heck of an accomplishment," said Joe Dibble, who had just finished his fifth season as GM.
Another big bright spot for the Jets was their list of NCAA commitments. The Jets were again among the league leaders, as when they ended the season, a total of 18 players had an NCAA commitment, with 16 of those being Division I commitments. "I think a lot of the commitment success is not only a testament to how our players responded to their development, but a credit to (head coach) Parker Burgess and the coaching staff. We take a lot of pride in a player's development path from beginning to middle, to end, and there is such an emphasis on the amount of time we spend with each player making sure that they are getting the most during their time in Janesville. It's a huge credit to our ownership group who are willing to be patient and let a player's development mature and play out, rather than rush it in the name of success and wins," said Dibble.
Just days after the Jets began training camp for the 2022-23 season, head coach Parker Burgess announced that he had taken the position of Associate Head Coach with the USHL's Muskegon Lumberjacks. "There is never a good time to lose a great coach. Parker did an exceptional job for our franchise and our players, and we wish him continued success in Muskegon," said Jets Owner/President Bill McCoshen.
Watch: Interview with Janesville Head Coach/GM Joe Dibble
In a strange twist of fate and just three days after the announcement that Burgess was leaving, the Jets turned to Dibble to get back behind the bench and once again add the role of head coach to his duties. Dibble spent five years behind the Jets bench from 2012-17 and posted a record of 181-91-28, which included a trip to the 2017 Robertson Cup Championship. "To say that the Jets program is special to me would be an understatement. It means a lot to have another opportunity to help the Jets do what we do best, and because of that I'm tremendously excited to get back behind that bench. As much success as we enjoyed together during my last tenure, I do believe that there's still more greatness ahead for this team," said Dibble.
The Jets again will be on the younger side in 2022-23, but they do have some key returners coming back this season led by defenseman Will Troutwine. The Holy Cross commit was tied for 4th in scoring among all NAHL defensemen last season with 42 points. Gunnar Williams, Alex Thundercloud, Cannon Lentz, and Charlie Lieberman, also return along the blueline. Up front, key returners include Joseph Kramer, Mack Keryluk, Jimmy Doyle, and Parker Mabbett. "There are all guys that had good years with Coach Burgess who got them play the right way and buy into the system. We are going to really rely on their leadership and experience to start the season. Goaltending and scoring were our big needs to address with new players," said Dibble.
"This year needs to be a team effort where we can't look too far ahead. We set goals as a team and make sure that we have built trust in the lockerroom. In 2017, we had a team that was committed to one another from Day 1, whether it was the gym, practice, or in a game. No one has ever won a Robertson Cup with just one guy. It's very important that whether you win or lose, you always turn the page and get better the next day. We want our players to get better every day, make the playoffs, and make a run at the Robertson Cup," said Dibble.
Next Up: Fairbanks Ice Dogs