NA Now: Lone Star Brahmas
August 27, 2022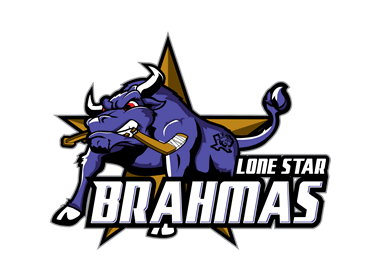 The NA Now series features a look at all 29 teams in the NAHL for the 2022-23 season, with a new team being highlighted daily, leading all the way up until the start of the regular season. NA Now looks into each NAHL team including interviews with all the head coaches in the NAHL, as they provide fans with their expectations and outlook for the season, including taking a look at their strengths as a team and thoughts on the league. It will also take a look back on last season and how each team fared and what they accomplished.
Lone Star Brahmas
Head Coach: Dan Wildfong (10th Season)
2021-22 record: 60 GP, 38-12-10, 86 pts. (1st in the South Division)
2021-22 leading scorer: Nicholas Niemo (74 points)
2022 Playoffs: Lost to New Mexico in the South Finals, 3-2
2022-23 Division: South
First regular season game: Wednesday, September 14th vs. Bismarck Bobcats
Home opener: Saturday, September 24th vs. Oklahoma Warriors
On paper, last season was a big success for the Lone Star Brahmas. The team won the South Division regular season title and also captured the NAHL's overall regular season championship, finishing just a single point ahead of both St. Cloud and New Jersey. The Brahmas did it thanks to their patented team defense, which has thrived under the Dan Wildfong era in the NAHL. The Brahmas led the NAHL in goal against per game (2.40) and also few shots allowed per game at just over 22 per contest.
The Brahmas have become a goalie factory for future NCAA and NHL netminders and last year they discovered another gem in Arthur Smith, who won both the NAHL's Goaltender and Rookie of the Year Awards. Smith, 18, led the NAHL with a 1.94 goals against average during the 2021-22 regular season. The 6'3/195 lbs. native of Farmington, CT, posted a 23-3-6 record in 34 games played during the regular season to go along with three shutouts and a .909 save percentage. Smith also committed to play NCAA Division I hockey at Princeton University during the season.
In the Robertson Cup Playoffs, the Brahmas were poised to return the Robertson Cup for the first time since winning the title in 2017. However, it was not meant to be as a 2-0 lead in the South Finals was erased by the New Mexico Ice Wolves, who stormed back to win three straight games including a 1-0 win in Game 5 on Brahmas ice.
"We struggled to find an identity right off the bat. We had a lot of new faces and some injuries, so consistency was a problem. I think once Arthur Smith got used to things and because our full-time starter, things really started to turn around," said Wildfong. "We ended up having a great season but fell short of winning the Robertson Cup and that is our goal every year."
Watch: Interview with Lone Star head coach Dan Wildfong
Despite falling short in the playoffs, Wildfong was honored by his peers as the NAHL's General Manager of the Year, which not only included winning the regular season, but also having 14 players committed to play NCAA hockey during the 2021-22 season, including eight Division I commitments.
"One of the main goals we have is helping these young men develop and advance to the NCAA. It isn't just about the commitment, but it's also about their preparation and being ready to contribute right away because of what they have gone through with us. We had a good number of commitments last year and we want even more this upcoming year. I think having a goal at the start of the season and seeing it through to a Championship is the ultimate prize because it is very hard to win in this league," said Wildfong.
Entering the 2022-23 season, the Brahmas roster will be almost entirely new. The Brahmas will basically be starting from scratch when it comes to offense as they graduated the top 11 scoring forwards from the 2021-22 roster, including All-NAHL 1st Team member Nicholas Niemo, who was 2nd in the NAHL with 38 goals last season and who is headed to Bentley University to play NCAA Division I hockey.
"We lost a lot of players. We have many new faces and have a lot of teaching to do to start the season, so it is going to take some buy-in right away from our new group of guys. We feel like we have a good nucleus of guys with junior experience and a nice mix of AAA and prep school players," said Wildfong. "Our biggest needs were just about everything. We lost a lot of guys from last year. We have a few pieces coming back, but it is almost an entire rebuild for us. It makes it even harder being in the South. I know every team is going to get better and there are a great group of coaches in the division, which now includes Joe Coombs in El Paso. Everyone is prepared and knows what needs to be done to be successful."
Two of the returning veterans to the line-up include defenseman Ray Murakami and forward Matt McDonald. Murakami is the top returning scorer, having put up 15 points last season. "We are going to the NAHL Showcase with a lot of unknowns and there have been a lot of late nights thinking about what will be best for this team to start the season. The league does a great job of putting our players in position to get some NCAA Division I interest, so we need to be sure we are ready to play despite all the new players," said Wildfong.
Next Up: Kenai River Brown Bears