NA Now: Maryland Black Bears
August 25, 2022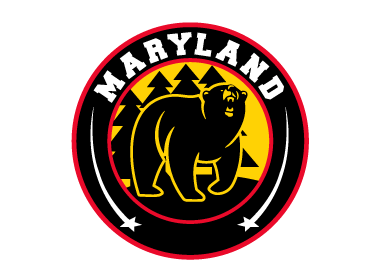 The NA Now series features a look at all 29 teams in the NAHL for the 2022-23 season, with a new team being highlighted daily, leading all the way up until the start of the regular season. NA Now looks into each NAHL team including interviews with all the head coaches in the NAHL, as they provide fans with their expectations and outlook for the season, including taking a look at their strengths as a team and thoughts on the league. It will also take a look back on last season and how each team fared and what they accomplished.
Maryland Black Bears
Head Coach: Clint Mylymok (5th Season)
2021-22 record: 60 GP, 29-19-12, 70 pts. (5th in the East Division)
2021-22 leading scorer: Ryan Botrill (59 points)
2022 Playoffs: Did not qualify
2022-23 Division: East
First regular season game: Friday, September 9th vs. New Jersey Titans
Home opener: Friday, September 9th vs. New Jersey Titans
Last year was a season of mixed emotions and success for the Maryland Black Bears. The club spent much of the first half of the season in 1st place in the East thanks to a solid start, including an 8-1-1 record in the month of October. However, as the calendar turned into 2022, the Black Bears struggled to find consistency and after losing five of their final six regular season games, were caught by both the Jamestown Rebels and Northeast Generals and missed out of the final playoff spot by a single win and point. The Black Bears lost an NAHL-high 12 games in either a shootout or overtime last season, which overshadowed what was from a number's standpoint, their best season in the NAHL, which included a team-high 29 wins and 70 points.
"We had a great start, but the end of the season was tough. We got caught by two hot teams in Jamestown and Northeast, but we did not close out games like we wanted to. We had a talented team, but maybe not some of the grit you need in those type of situations. You can look back at all those games we lost in overtime and a shootout and the points we left on the table, but we had a goal to make the playoffs and didn't get it done," said Black Bears Head Coach/GM Clint Mylymok. "We set a team record for wins and points and still fell short of the playoffs, which I think is a testament to the difficulty and depth of the current East Division."
Despite falling one win short of the playoffs, the Black Bears can look back on the 2021-22 season with a sense of pride because they were one of the league leaders in NCAA commitments, finishing the season with 17 players on the 2021-22 roster that had committed to NCAA schools, including 15 Division I commitments. "It was a huge year for us in terms of commitments. A big sense of pride for us is the players we move on. We follow their career paths and know that it is a great source of pride for our organization," said Mylymok.
Watch: Interview with Maryland head coach Clint Mylymok
The off-season brought some change to the organization, not only because of the number of players moving onto the NCAA, but also behind the bench. Assistant Coach Dylan Schoen also advanced to the NCAA Division I level, taking a position with Bemidji State. As a result, promoted fellow assistant coach Kim Weiss to Associate Head Coach for the 2022-23 season. "Kim has been a great fit for Black Bears, and we are excited to promote her to Associate Head Coach this season. She is a tireless worker, and an extremely talented coach. The most important aspect is that she has the players' trust and does a great job helping them develop as people just as much as she develops them as players," said Mylymok.
There will be some familiar faces on the roster for the Black Bears this season, but Mylymok said that he feels like to take that next step, the team had to add to its depth. "We needed some more depth and little more toughness and grit. When we find ourselves in those late game situations, we have to be able to count on everyone. We identified some players that we have been following for several years that fit that mold. We like to play with speed, but they must be smart," said Mylymok.
The Black Bears begin 2022-23 with Top Prospects forward Brad McNeil has team captain. McNeil, 20, will be entering his third season and has 40 points in 103 career NAHL games. "Brad is a perfect example of someone who has taken advantage of the NAHL's 'League of Opportunity' moniker. He is a player that can adapt and play any way you want," said Mylymok. Also returning will be blueliners Luke Van Why and Sean Kilcullen. Van Why, 19, was the NAHL's Defenseman of the Month in September of 2021 and led all Black Bears defensemen in scoring last year with 30 points in 54 games. Kilcullen, who will be entering his third season with the team, had 21 points in 58 games. Forward Elliot Lareau (31 points, 52 games) will also return.
The Black Bears open the season with a home series against the defending Robertson Cup Champion New Jersey Titans before heading to the Showcase, where they have a challenging schedule ahead of them. "The Showcase is such a great event. The games are the fun part and exciting. For the players, that is what it's all about. I don't think it registers how big and important it is until you get there and experience it," said Mylymok.
Next Up: Maine Nordiques