NA Now: New Jersey Titans
August 22, 2022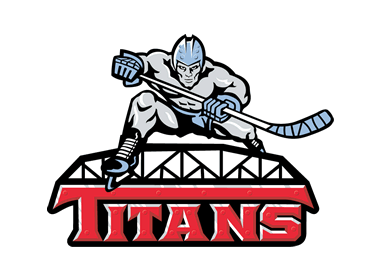 The NA Now series features a look at all 29 teams in the NAHL for the 2022-23 season, with a new team being highlighted daily, leading all the way up until the start of the regular season. NA Now looks into each NAHL team including interviews with all the head coaches in the NAHL, as they provide fans with their expectations and outlook for the season, including taking a look at their strengths as a team and thoughts on the league. It will also take a look back on last season and how each team fared and what they accomplished.
New Jersey Titans
Head Coach: Craig Doremus (7th Season)
2021-22 record: 60 GP, 41-16-3, 85 pts. (1st in the East Division)
2021-22 leading scorer: Tommy Bannister (60 points)
2022 Playoffs: Won the East Division. Won the Robertson Cup Championship
2022-23 Division: East
First regular season game: Friday, September 9th @ Maryland Black Bears
Home opener: Friday, September 30th vs. Maryland Black Bears
29 NAHL teams begin each season with the hopes of winning a Robertson Cup, and 28 of them will finish the season without a title. That one team on the top of the mountain this past season was the New Jersey Titans, who not only won their first ever Robertson Cup National Championship, but also became the first team from the NAHL's East Division to win the title.
The path wasn't easy for the Titans, who started out the season just two wins in their first six games, but then slowly started to improve through a series of trades and team reflection. Despite dropping four of their final six regular season games, the Titans finished tied for the most wins and best record in the NAHL during the regular season. The path to the Robertson Cup was a challenging one for the Titans played in a total of 13 games, including four elimination games, to hoist the cup. That included a first-round scare against the Northeast Generals, which took a game-winning goal in Game 5 with 0.1 seconds remaining on the clock in the 3rd period to win that series, and then beating Jamestown in the East Finals, which took a triple OT win in Game 3. At the Robertson Cup, the Titans were down 1-0 in their Semi-Final series against New Mexico and won both Games 2 and 3 in overtime and double overtime respectively to advance to the final where they shutout Anchorage, 3-0.
"Our year was anything but smooth and we went through a lot of adversity along the way. We had some identity issues to start the season and that included everyone… both coaches and players. We did a lot of reflecting on what we did wrong and what we could do to improve the team. I think once we got some key pieces on the roster and our culture started to change, did we see a shift in mentality that we started to believe we could win a Championship," said Titans head coach Craig Doremus.
Watch: Interview with New Jersey head coach Craig Doremus
While the Titans finished with 16 players on their 2021-22 roster committed to NCAA schools, which included 13 NCAA Division I commitments, the returning group of players in 2022-23 is going to be another talented bunch and one that was built to contend for another championship.
"When we constructed the roster, it wasn't so much last year we had in mind, but this upcoming season. I think once we had an idea that we were going to be a contender then we added some key pieces and veterans and that allowed us to make a run to the Championship," said Doremus. "For us its exciting, because a lot of that talent we recruited was from the 2002-birthyear players, many of whom are coming back this season. It sets a new challenge for us this year because now we have gone from the hunter to the hunted, and you must find ways to keep them motived. I think it is an exciting challenge for our staff and players."
Some of those key returning players to the line-up include forwards Brendan Dumas, Levente Keresztes, and Michael Young, along with defenseman Eric Charpentier and goalie Ben Charette. Dumas, 19, was a breakout star last year in his rookie season, recording 58 points during the regular season and another seven in the playoffs, including three goals at the Robertson Cup earning him All-Tournament honors. Keresztes, a Long Island University commit, had 36 points last year and Young had 49 points in his rookie season.
The Titans will want to get off to a better start this year, which Doremus believes can happen with the veteran leadership the team will have. "There's a lot of qualified guys who could be leaders on this team. We are looking for balance this season. I think in order to avoid a championship hangover, you can't get burned out. We still must maintain that sense of wanting to come to the rink every day and work hard. I wanted our guys to get away from the game a little bit and have some fun outside of hockey," said Doremus. "We need to learn from our Showcase experience last year. I didn't think we were ready to play. We know that the better the team is, the more eyes that will be on our players, so there will be some exciting matchups that we need to be ready for. We are going to get everyone's best effort when they play us so we need to be able to respond."
Next Up: Minot Minotauros