NA Now: Oklahoma Warriors
August 17, 2022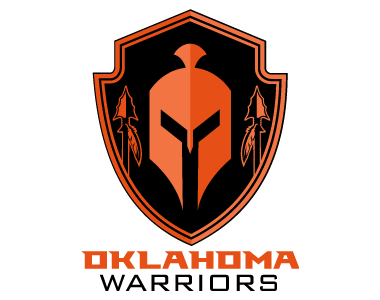 The NA Now series features a look at all 29 teams in the NAHL for the 2022-23 season, with a new team being highlighted daily, leading all the way up until the start of the regular season. NA Now looks into each NAHL team including interviews with all the head coaches in the NAHL, as they provide fans with their expectations and outlook for the season, including taking a look at their strengths as a team and thoughts on the league. It will also take a look back on last season and how each team fared and what they accomplished.
Oklahoma Warriors
Head Coach: Garrett Roth (3rd Season)
2021-22 record: 60 GP, 35-17-8, 78 pts. (3rd in the South Division)
2021-22 leading scorer: William Lawson-Body (54 points)
2022 Playoffs: Lost to New Mexico in South Division Semi-Finals, 3-2
2022-23 Division: South
First regular season game: Wednesday, September 14th vs. Minot Minotauros
Home opener: Friday, October 28th vs. Shreveport Mudbugs
A small change in the South Division occurred when the Warriors announced their relocation to Oklahoma City, Oklahoma where they will be known as the Oklahoma Warriors for the 2022-23 season. The team will play out of the Blazers Ice Center. Going into their third season, the Warriors have finished in 3rd place in the South Division in each of the last two seasons and have made the Robertson Cup Playoffs. They reached the South Division Finals in their inaugural season, while they were bounced in the Division Semi-Finals last year at the hands of the New Mexico Ice Wolves.
"We definitely didn't start off the way we wanted to start the season, but after Christmas break our guys came together and figured out what it was going to take for us to have success. We had a nice second half of the season and made a push to make the playoffs and we went five games with a really good hockey team in New Mexico. We just fell short of our goal of going to the Robertson Cup," said head coach Garrett Roth, "Overall it was definitely a successful year, we had a lot of players that moved on to play college hockey and at the end of the day, for us, that's number one, to help develop players and move them on to play NCAA hockey."
As an organization, the Warriors produced 16 NCAA commitments, with 15 of them coming at the Division I level. Roth will continue to lead the Warriors behind the bench and is ready to get started in their new home. "It's definitely a really exciting time for our organization, obviously we had a couple of really nice years in Wichita Falls and now we have the opportunity to go to Oklahoma City and work with their youth program that has done an excellent job at developing players," Roth said, "There's a big passion and love for hockey in Oklahoma City and we're excited to be a part of that."
Watch: Interview with Oklahoma head coach Garrett Roth
"We want to bring an exciting brand of hockey to Oklahoma. We have probably 15 or 16 players that have experience playing in the North American Hockey League. We have 12 guys returning so our guys know what the expectation is inside that locker room. We're excited to get ready for the season," Roth continued.
The third-year coach will have a handful of third year players to lean on for this upcoming season. Leading scorer from last year, William Lawson-Body returns for his final season of junior hockey. In 53 games played last season, Lawson-Body scored 13 times and finished with 54 points. For his NAHL career, the forward from Grand Forks, North Dakota has lit the lamp 20 times and has 83 points in 109 games. Hunter Jones is another third year forward that will be relied on for production up front. From Andover, Minnesota, Jones found the back of the net five times and had 14 points in just 29 games. He's appeared in 75 games for the Warriors over the last two seasons, collecting 14 goals and 40 points over that time.
On the blue line, the Warriors will be led by one of the top defensemen in the NAHL last season. Owen Baumgartner returns for his third season with the Warriors and fourth overall in the NAHL. Last season was a breakout year for the Owatonna, Minnesota native as he picked up 11 goals and 42 points which were tied for fourth most in the league among all defensemen. Baumgartner is a two-time selection to the NAHL Top Prospects Tournament and is currently committed to Air Force. In 118 career games in the NAHL, Baumgartner has 23 goals and 80 points. Finally, Cole Teleki is also back on the blue line for his third season with the Warriors. A native of Argyle, Texas, Teleki joined the team midway through November and only appeared in 39 games a season ago but was still able to register 26 points for the year. In his first campaign with the Warriors, Teleki potted three goals and 18 points giving him five career goals and 44 career points.
"We're not going to have exhibition games going into the Showcase and it's a huge four-in-four for our players from an individual standpoint with colleges. Obviously, the games count so for us the biggest thing were going to focus on are habits, getting everyone on the same page and making sure our guys are in shape and ready to go because it will be a big four days for them," said Roth.
Next Up: Odessa Jackalopes