NA Now: Springfield Jr. Blues
August 14, 2022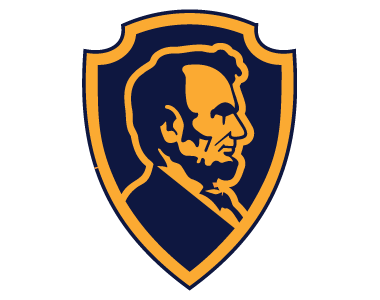 The NA Now series features a look at all 29 teams in the NAHL for the 2022-23 season, with a new team being highlighted daily, leading all the way up until the start of the regular season. NA Now looks into each NAHL team including interviews with all the head coaches in the NAHL, as they provide fans with their expectations and outlook for the season, including taking a look at their strengths as a team and thoughts on the league. It will also take a look back on last season and how each team fared and what they accomplished.
Springfield Jr. Blues
Head Coach: Tyler Rennette (5th Season)
2021-22 record: 60 GP, 36-20-4, 76 pts. (2nd in the Midwest Division)
2021-22 leading scorer: Cole Dubicki (74 points)
2022 Playoffs: Lost to Anchorage in Midwest Division Semi-Finals, 3-0
2022-23 Division: Midwest
First regular season game: Wednesday, September 14th vs. El Paso Rhinos
Home opener: Friday, September 30th vs. Fairbanks Ice Dogs
Coming off the pandemic, the Springfield Jr. Blues had to rebuild their team from scratch. What they built from nothing was a 36-win team which left them just a point out of first place in the contentious Midwest Division. Their playoff run was short-lived as the Jr. Blues were swept by the Anchorage Wolverines in the opening round of the Robertson Cup playoffs.
"Last year was obviously a huge success for us, coming off a year where we had to go dormant because of the pandemic. To finish one point out of first place behind Fairbanks even though what happened in the playoffs, it's still something we can build on and be positive about," said Springfield Head Coach Tyler Rennette.
In addition to the on-ice success, Springfield had plenty of good things happening off the ice. 15 players from last year's team end up with NCAA commitments. Eight of those coming at the NCAA Division I level.
Watch: Interview with Springfield head coach Tyler Rennette
"That's why we do it. I get just as excited when a kid calls me and tells me he's committing to school as I get for a weekend sweep. We were fortunate to get most of our young guys committed," said Rennette, "With that success, you get a lot of schools reaching out now wanting to know what you have. The league does a heck of a job promoting the players and promoting the league in general and it's shown over the years and it's only going to get better with commits as well."
The blue line will have a stable of veterans able to return for the upcoming season including James Callahan and Noah Marino. Callahan, 19, led all Springfield defensemen with 23 points last season while appearing in 59 regular season games. He was named to the Midwest team for the 2022 NAHL Top Prospects Tournament. Noah Marino, 20, is set to participate in his fifth NAHL season. The Chicago, Illinois native has played in 116 career games, with 108 of those coming in a Springfield uniform. He has 7 goals and 24 points in his career, including 5 goals and 15 points coming just last year.
In between the pipes, Aksel Reid returns for another stint in Springfield. In 16 games with the Jr. Blues, Reid went 8-5-1 sporting a goals against average of 2.68 and .909 save percentage.
"We've got four returning defensemen that we're going to rely on heavily. Especially Noah (Marino), he started with us three years ago and we were fortunate enough to get him back. He knows what we expect on a day-to-day basis and we're going to rely on him for leadership," Rennette continued, "Up front we've got five or six guys coming back and they're going to be relied on to carry the load offensively and also for leadership."
Leading the returning group of forwards is Isaac Novak. With over 100 NAHL games under his belt, Novak will be entering his fourth season in the NAHL. In 2021-22, Novak appeared in 39 games, scoring 12 goals and registering 28 points with Springfield and the Bismarck Bobcats. Isaac Keller was also acquired midseason by the Jr. Blues after 24 games with the Minot Minotauros. Keller concluded his second NAHL season with a total of 6 goals and 19 points through 58 contests. He will be entering his third year in the league and has 8 goals and 24 points in 103 career games. Hayden Riva returns for his final season of junior hockey. The 20-year-old from Lakeville, Connecticut notched 8 goals in 16 points in his first NAHL season with Springfield.
The 36 wins last season were the most in team history since they won 42 games and had 86 points back in the 1997-98 season. However, the Jr. Blues haven't won a playoff series since the 2011-12 season where they lost in the division finals. Coach Rennette and his club are looking to finally break through and make a deep run in the Robertson Cup playoffs. "We're counting down the days until the team arrives. The NAHL Showcase is a heck of a show. For these kids, it's the Mecca," Rennette explained. "You get to play in front of everybody, you get to play in front of Division I, Division III, NHL so we're looking forward to it, we always do."
Next Up: Shreveport Mudbugs