NA Now: St. Cloud Norsemen
August 13, 2022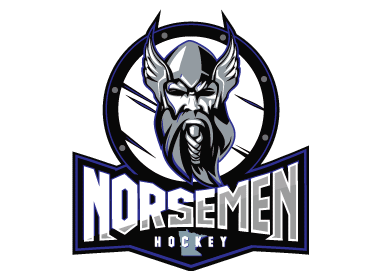 The NA Now series features a look at all 29 teams in the NAHL for the 2022-23 season, with a new team being highlighted daily, leading all the way up until the start of the regular season. NA Now looks into each NAHL team including interviews with all the head coaches in the NAHL, as they provide fans with their expectations and outlook for the season, including taking a look at their strengths as a team and thoughts on the league. It will also take a look back on last season and how each team fared and what they accomplished.
St. Cloud Norsemen
Head Coach: Corey Millen (7th Season)
2021-22 record: 60 GP, 41-16-3, 85 pts. (1st in the Central Division)
2021-22 leading scorer: Ryan O'Neill (80 points)
2022 Playoffs: Won the Central Division, lost to the Anchorage Wolverines in the Robertson Cup Semi-Finals
2022-23 Division: Central
First regular season game: Wednesday, September 14th vs. New Mexico Ice Wolves
Home opener: Friday, September 23rd vs. Austin Bruins
Under the direction of head coach Corey Millen, the St. Cloud Norsemen took a big step in their organizational success last season. During the 2020-21 season, the Norsemen finished with 22 wins and 45 points. Those numbers almost doubled during the 2021-22 season as the club racked up 41 wins and 85 points on their way to the Central Division regular season title and second best record in the NAHL during the regular season.
In the playoffs, the Norsemen, led by NAHL MVP forward Ryan O'Neill, fought off a red-hot Bismarck squad in the Division Semi-Finals, then beat Aberdeen in four games to claim the Central playoff crown. At the Robertson Cup, the Norsemen offense was stifled by the Anchorage Wolverines, who won the Semi-Final series 2-0, ending the dream run for the Norsemen.
"We had a good season, and it was a pleasant surprise. I think the NAHL, and our specifically our division, is so deep from year to year and you never know what to expect. Our group overachieved in some respects, but I was proud of them to win the regular season and playoff titles and make it to the Robertson Cup. I'd be lying to say we weren't a little disappointed of the final result, because once you get there you want to win it, but overall, we were happy with our season as a whole," said Millen.
Watch: St. Cloud head coach Corey Millen interview
The Norsemen ended the season with 16 players on the roster committed to NCAA schools, which included 13 NCAA Division I commitments, which was something that Millen was especially pleased with. "Commitments are a big deal for the players, our team, and our league. One of the things we preach that if you win, more and more eyes will tend to be upon you, and that's what happened last year with our group. We had a really nice group of NCAA Division I commitments that all came during the season, so we are really proud of that because it drives our success as a team and as a league," said Millen.
Entering the upcoming 2022-23 season, the Norsemen hope to have back players like forwards Blake Perbix and Nik Hong, who were #3 and #5 respectively in team scoring last season. Perbix, 20, is a Northern Michigan commit and put up 54 points in 57 games played last season. Hong, 19, who is committed to Dartmouth College, had 49 points in 43 games played last season.
The Norsemen also hope the return of goalie Tomas Bolo, 20, is a huge lift. Bolo, who is currently playing for his home country of Slovakia at the IIHF World Junior Championship, recently committed to play NCAA Division I hockey for Lake Superior State and was one of the top goalies in the NAHL last season, ranking 2nd in wins (29) and 4th in goals against average (2.25). Other potential key returners include forwards Kade Peterson (31 points), Hunter Hanson (26 points), and defenseman Broten Sabo (27 points)
"We did lose some guys that I didn't think we would, so there's a lot of unknowns right now heading into this season. One of the exciting things about the NAHL is that you are always working with something and someone new. Things are never the same from year to year and that includes our roster, so we are going to have to wait and see how it all works itself out," said Millen.
On paper, the Norsemen schedule to begin the season at the NAHL Showcase will be a challenging one. The face the New Mexico Ice Wolves, who along with the Norsemen, were one of the Robertson Cup Semi-Finalists last season. They also face the Lone Star Brahmas, the Wisconsin Windigo, and will have a much-anticipated rematch with the Anchorage Wolverines in prime time on Friday night at the Showcase.
"The Showcase is such a huge event for everybody. It's such a great opportunity for our players and it is a superb event, so we are looking forward to some challenging games and we will see what our new group is made of," said Millen.
Next up: Springfield Jr. Blues