Port Huron's Star Wars jerseys are a 'Wookie Sensation'
October 21, 2011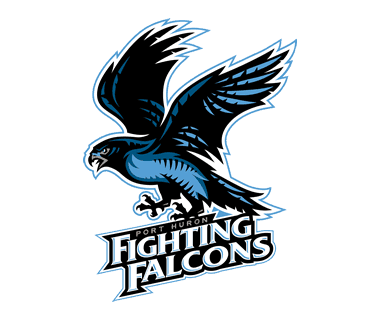 Article by Greg Wyshynski, Yahoo! Sports
Is Port Huron actually located on Tattooine? We only ask this because the (alleged) Michigan city is the epicenter for the odd collision between Star Wars mythology and hockey.
The IHL Port Huron Icehawks had annual Star Wars nights, wearing sweaters themed to Darth Maul and Boba Fett. On Saturday, the NAHL Port Huron Fighting Falcons hold their second annual Star Wars Night at McMorran Arena against Imperial forces the Jamestown Ironmen.
And they'll be wearing Chewbacca hockey jerseys. Which is awesome. From the Falcons:
This year's jersey features the mighty wookiee Chewbacca, with Rebel Alliance logos on the shoulders, and Millennium Falcon silhouettes around the waist. A pink breast cancer awareness ribbon appears on the upper left of the jersey's front side. The jerseys were designed by Great Lakes Garrison's Scott Withers.
The jerseys will be auctioned off during and after the game to benefit St. Joseph Mercy Hospital's Pink Ribbon Fund.
Click here for the rest of the story