New Mexico rounds out Robertson Cup field with shutout in Game 5
May 15, 2022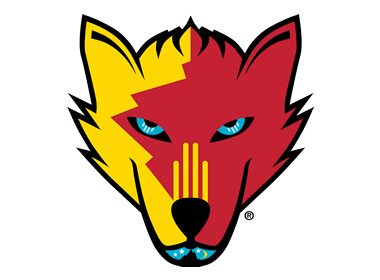 South Division Finals, Game 5: New Mexico 1 @ Lone Star 0 (New Mexico wins series, 3-2) – Thanks to a 29-save shutout from goalie Beni Halasz, the New Mexico Ice Wolves completed their series comeback with a 1-0 win on the road on Game 5 of the South Division Finals on Sunday, punching their ticket to the Robertson Cup Championship. New Mexico was down 0-2 in the series before coming back to win the last three games.
Goals were hard to come by in the game as evidence by just the one goal. After a scoreless 1st period, the only goal of the game would come off the stick of Ice Wolves leading scorer Dillan Bentley, who scored on the power play for his 5th goal of the playoffs with assists to William Howard and Joe Prouty to put New Mexico ahead 1-0.
It would stay that was the rest of the game as Halasz shut the door for his second shutout in the last three games of the series. Meanwhile on the other end, Brahmas goalie John Spicer made his first career Robertson Cup Playoff start and made 23 saves, allowing just the one goal by Bentley.
With the win, New Mexico advances to the Robertson Cup Championship in Blaine, MN from May 20-24 as the #3 seed. They will take on the #2 seed New Jersey Titans in a best of three semi-final series.