Eagle River NAHL team to be named Wisconsin Windigo
May 3, 2022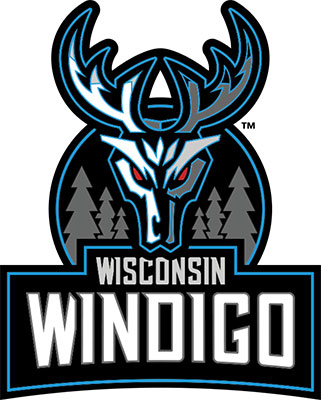 The Copper Island Hockey Club LLC, proud members of the North American Hockey League (NAHL), are pleased to announce the results of their team naming contest. A total of 153 names were offered for consideration.
The name ultimately selected was submitted on March 20, 2022, by Jonathon Gould. Jonathon is a thirteen year-old goaltender in the Eagle River Hockey Association. In his emailed entry Jonathon states, "I came up with the name after remembering about stuff (my teammates and I) would talk about last year in the locker room. I was thinking it goes well because it just rolls off the tongue. I suggest you call the team the Wisconsin Windigo." Jonathon will receive game tickets and a Windigo team apparel for his suggestion.
The Windigo is a mythical creature that is said to haunt the Great Lakes region of the United States and Canada, especially during winter blizzards. The Windigo has many different characterizations, but it is generally referred to as a giant antlered reindeer-like beast.
In recent years, the Windigo has become somewhat of a fixture in North American popular culture, as it has become a frequent subject in film and literature. It is featured in novels such as Rick Yancy's The Curse of the Windigo and Stephen King's Pet Cemetery. The Windigo also appears in the My Little Pony cartoon, Marvel comics, and video games.
The Copper Island Hockey Club is committed to excellence in junior hockey player development. The club was formed by Mike Kocourek (Eagle River, WI), Jason King (Boyne City, MI), John Rockwell (Kent, WA) and David Rowe (Dollar Bay, MI) to purchase the Minnesota Magicians of the NAHL and move the team to the Eagle River, WI. The team will commence play in the iconic Dome commencing September 2022. The mission of the Copper Island Hockey Club is to help hockey players and coaches realize their full potential and advance in their careers. For more information regarding the Copper Island Hockey Club contact: David Rowe, Managing Partner – Copper Island Hockey Club LLC, at 720-252-4209 or david@wisconsinjuniorhockey.com.