Comeback 'Cats clinch playoff spot in regular season finale
April 18, 2022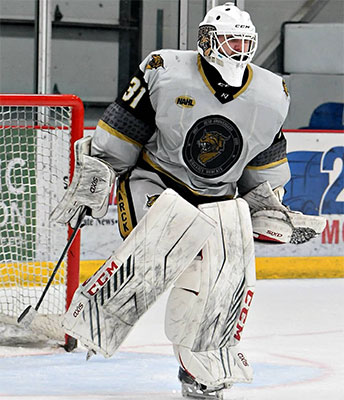 Bismarck 5 @ Minot 1 – In the final game of the 2021-22 NAHL regular season, the Bismarck Bobcats controlled most of the action as they clinched the final playoff spot in the Central Division thanks to a 5-1 road win in Minot on Monday night.
The win capped off an incredible second half turnaround for the Bobcats, who were in last place most of the season and who only had 10 wins at the beginning of January.
Bobcats forward Quinn Rudrud scored the lone goal of the 1st period, which was his 30th of the season as the Bobcats took a 1-0 lead.
Minot tied the game in the 2nd period as Colby Joseph netted his 23rd of the season to make it 1-1. However, the lead was short-lived as just 1:20 later the Bobcats took the lead for good as Patrick Johnson scored to make it 2-1. :30 seconds later, the Bobcats widened their lead as Adam Pietila converted on a 2-on-0 chance to make it a 3-1 game at the end of two periods.
Any doubt of who was winning this game was cemented in the game's final minutes as empty-net goals from Johnson and Brady Egan secured the 5-1 win and trip to the playoffs.
Johnson tallied three points in the win, as did Ben Troumbly, who had three assists. However, the player of the weekend for Bismarck may have been goalie Oskar Spinnars-Nordin, who made 35 saves in the win and who stopped 63 of 65 shots in the weekend series. Minot goalie Zach Sandy made 33 saves in the loss.
With the win the Bobcats advance as the #4 seed in the Central Division to face the #1 seed St. Cloud Norsemen in the Central Division Semi-Finals.